A new place for relics related to historical law
By Cheng Yuezhu | China Daily | Updated: 2018-11-02 07:49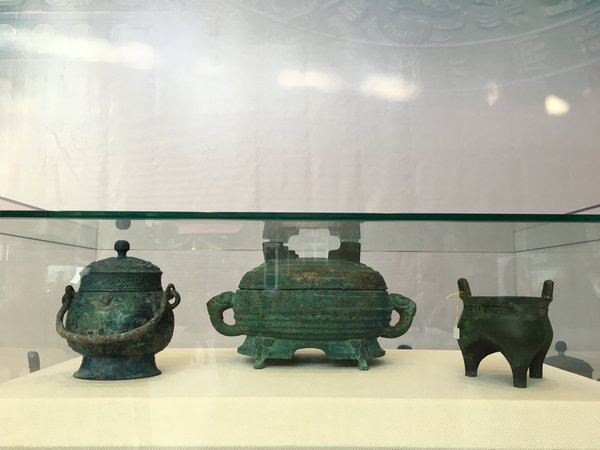 The State Administration of Cultural Heritage gave six bronze vessels to the China Court Museum's permanent collection on Tuesday.
Four of the artifacts date back to the late Shang Dynasty (c.16th century-11th century BC). One is from the transitional period between the Shang era and the Zhou Dynasty (c.11th century-256 BC). And one was created during the late Western Zhou Dynasty (c.11th century-771 BC).
They're categorized according to function, including ding (vessels for cooking or sacrificial purposes), zun (liquor containers) and xu (used for food).
Three are marked with inscription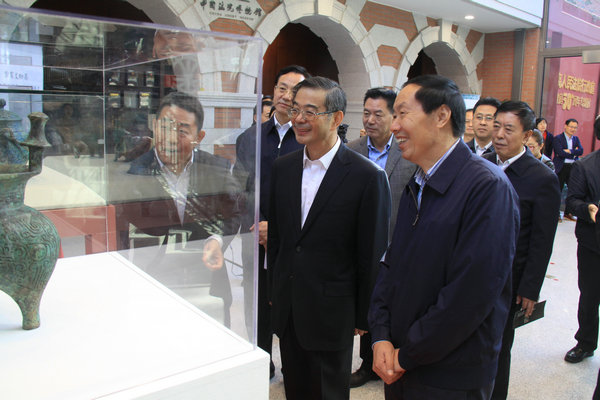 "(They) not only reflect the Shang and Zhou cultures but also record China's legal history that originated during this time." said the administration director, Liu Yuzhu, at the ceremony.
The museum, built in 2008, has hosted 17 exhibition on China's legal development that were attended by about 60,000 visitors, including chief justices and supreme court members from dozens of countries, says president of the Supreme People's Court of China Zhou Qiang.
"These artifacts are beyond valuable for the museum's collection," Zhou says.
"They'll enhance the museum's influence, and promote China's legal culture and relic preservation. The Supreme People's Court will continue to strengthen its cooperation with the State Administration of Cultural Heritage."
The court and administration signed a cooperation agreement earlier this year.
"We've satisfactorily cracked down on crimes related to relics," Liu says.
"We've retrieved looted relics and have supported the China Court Museum's development. This handover of relics is an opportunity to expand collaboration, build an international platform for relics related to legal systems and better exhibit China's judicial achievements since the founding of the People's Republic of China (1949), especially after the reform and opening-up (since 1978)."