Volvo joins hands with Baidu for autonomous taxis
By Li Fusheng | chinadaily.com.cn | Updated: 2018-11-02 13:26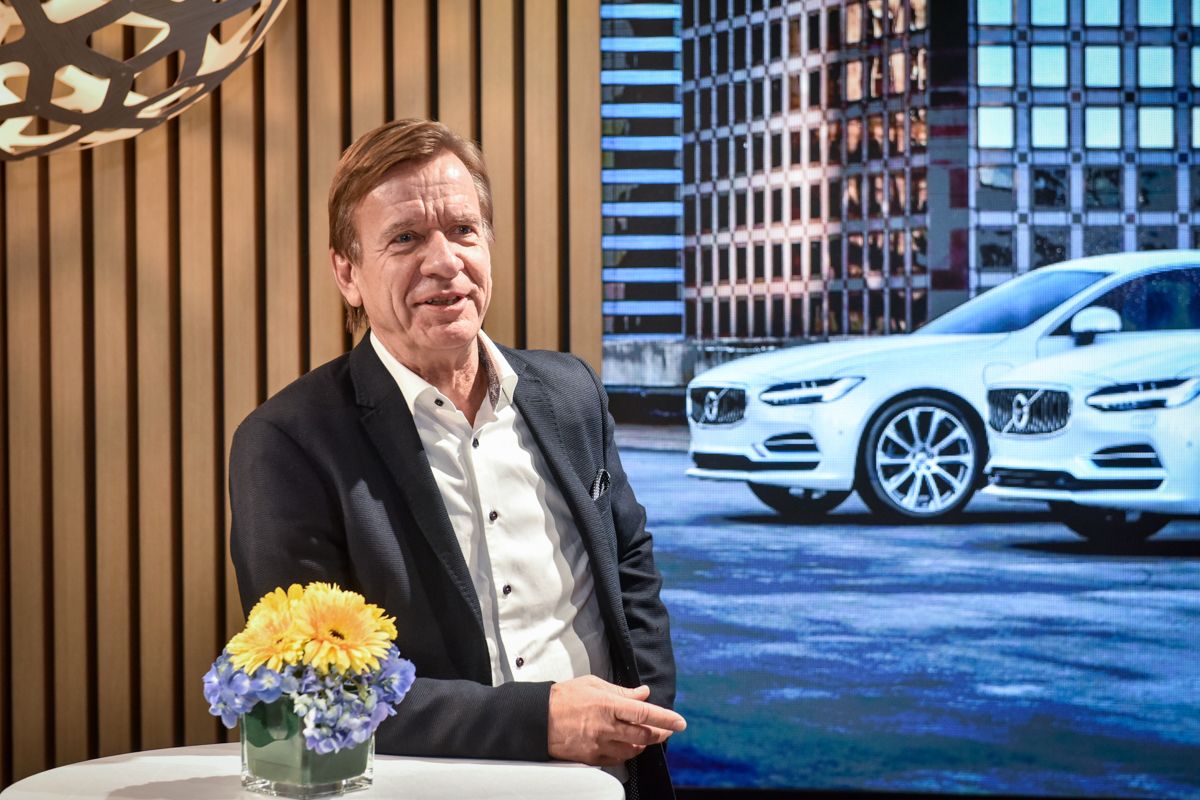 Volvo Cars has inked a deal with Baidu Inc to develop electric robo-taxis primarily for China, the world's largest car market, said the Swedish carmaker on Thursday.
According to the agreement, Volvo will offer its car manufacturing expertise and technologies while Baidu, its Apollo autonomous driving platform.
The Chinese internet giant unveiled its platform in early 2017. With its latest iteration announced in July, the Apollo has attracted around 100 partners ranging from chipmakers to car manufacturers.
The robo-taxis developed with Baidu will come out in three years, said Volvo President and CEO Hakan Samuelsson. They are expected to run first on streets in smaller cities before they will be found in larger ones, like Beijing or Shanghai.
"We believe in autonomous driving, and we believe in big cities we will see fully automated taxies," said Samuelsson.
He said Baidu's expertise in autonomous driving and its knowledge of local conditions including its mapping business are among reasons of their collaboration.
"With Baidu we take a big step forward in commercializing our autonomous compatible cars, built on Volvo's industry-leading safety technology," said Samuelsson.
"There is a strong development in autonomous driving in China, where Baidu is a leading player, and the market there offers huge opportunities for us as the supplier of choice for autonomous fleets."
Industry forecasts show that China is likely to become the single largest market for autonomous cars in the world in coming decades.
Market research firm IHS Markit predicted earlier this year that around 14.5 million autonomous cars will be sold in China by 2040, on a total global volume of around 33 million.
Volvo aims to become a global and diversified mobility service provider and sees autonomous driving as a key growth area as part of this strategy.
It expects to generate one third of all annual sales from autonomous cars by the middle of the next decade.
Globally, the carmaker already aims to offer driverless models by 2021 using software developed by Zenuity, a joint venture with Sweden's Veoneer AB. It's also working with Uber Technologies Inc to develop autonomous systems for its XC90 sport utility vehicles.