Breaking down barriers through communication
By Yan Jing | chinadaily.com.cn | Updated: 2018-11-02 16:33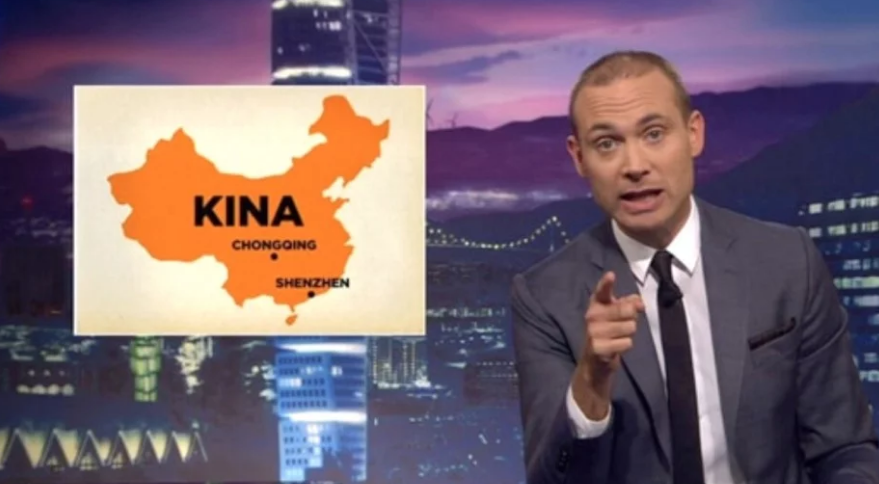 An incident in Sweden not long ago, where Chinese tourists were kicked out of a hostel, has drawn great attention from around the world. Responses have come from many different perspectives. Some said the travelers did not follow the rules. The Swedish government claimed the Stockholm police performed their duties correctly and did nothing wrong. From our perspective, the police were mistreating the elderly by forcibly sending them out of the hotel on a cold night, violating human rights.
Cultural conflicts, such as the one above, take place from time to time due to increasing Chinese people travel, studying and working abroad. Cultural conflicts can lead to serious consequences, bringing long-term impact to oneself or the country. Sometimes these conflicts are inevitable, but in most cases they can be avoided by intercultural communicative competence. Intercultural communicative competence enables us to communicate appropriately and effectively in different social circumstances.
To develop intercultural communicative competence, we first need to understand what culture is. "Culture" refers to thinking patterns and social behavioral patterns among people of certain social groups. Culture is formed by historical, geographic, religious, and economic reasons, among others. For example, giving someone a clock as a present is socially inappropriate in China because the pronunciation of "clock" in Chinese is similar to the pronunciation of "death" or "end". As another example, cattle is treated as sacred by Indians, and pigs are forbidden for eating by Muslims due to religious reasons. Therefore, eating or talking about these animals is taboo. Yet in other countries, these are popular food items in restaurants. Culture is neither positive nor negative, good nor bad. It should be accepted and respected the way it is.
Secondly, we need to develop our cultural awareness. This process has two aspects. The first is behavior, such as what locals eat, where they shop, and how they behave in society. For example, in some countries, people keep left to open the right path for those in a hurry taking an escalator at metro stations. In other countries people stand on the right. The second aspect is belief, which is more challenging than the other. It entails understanding how people in some social groups perceive things, and what they expect from you. For instance, Chinese students who study abroad always find it challenging fitting into class culture. In our culture, teachers are highly respected and students are expected to listen carefully to their teachers in class. In Western countries, teachers expect their students to actively participate in classroom discussions and to voluntarily give presentations, because they perceive learning as an interactive process. Failing to do so may negatively influence teachers' evaluations on you. This negative feedback can be interpreted as "bias" by some Chinese students. However, it could be that a student hasn't performed up to teachers' expectations. It is our responsibility to gather information. Even if you may not adapt to the environment immediately, cultural awareness will enable you to communicate effectively with your teachers to solve the problem.
Thirdly, we need to experience different cultures by taking action — communicating with native speakers. It is a common phenomenon that Chinese students who study abroad tend to hang out together. This is understandable, because we feel comfortable living in a community where we can speak the same language and share similar habits. However, we need to go beyond our comfort zone to make friends with native speakers and people from other countries. We need to make use of social opportunities to express our opinions and concerns, try to understand native speakers' perspectives and arguments and make efforts to achieve consensus. At first, you may find it challenging to continue a conversation or find it difficult to understand jokes. As time goes by, the awkwardness and embarrassment will fade away and you will become familiar with their thinking patterns and speaking styles.
Intercultural communicative competence builds up the bridge to connect China with the world. As China becomes increasingly internationalized, we should develop tolerant attitudes to various races and cultures. More importantly, we should respect other cultures the way we expect other people to respect ours. By doing this, we will be able to appreciate the diversity and dynamics of this world much more than before.
The author is a lecturer at the Singapore Center for Chinese Language at Nanyang Technological University.