Unusual but true: Solar-powered wagon bound for South Pole
In stories this week, we have a solar-powered wagon made of waste plastic that's bound for the South Pole, a French Spider-Man climbing a London skyscraper, rings made from coins, a 1-year-old who hugs and fist-bumps strangers after recognizing they have limb differences, and a life-size, drivable Bugatti Chiron supercar built entirely from Legos.
All the interesting, odd anecdotes from around the world are here, in our news review.
Couple to see Antarctic in solar-powered wagon made of waste plastic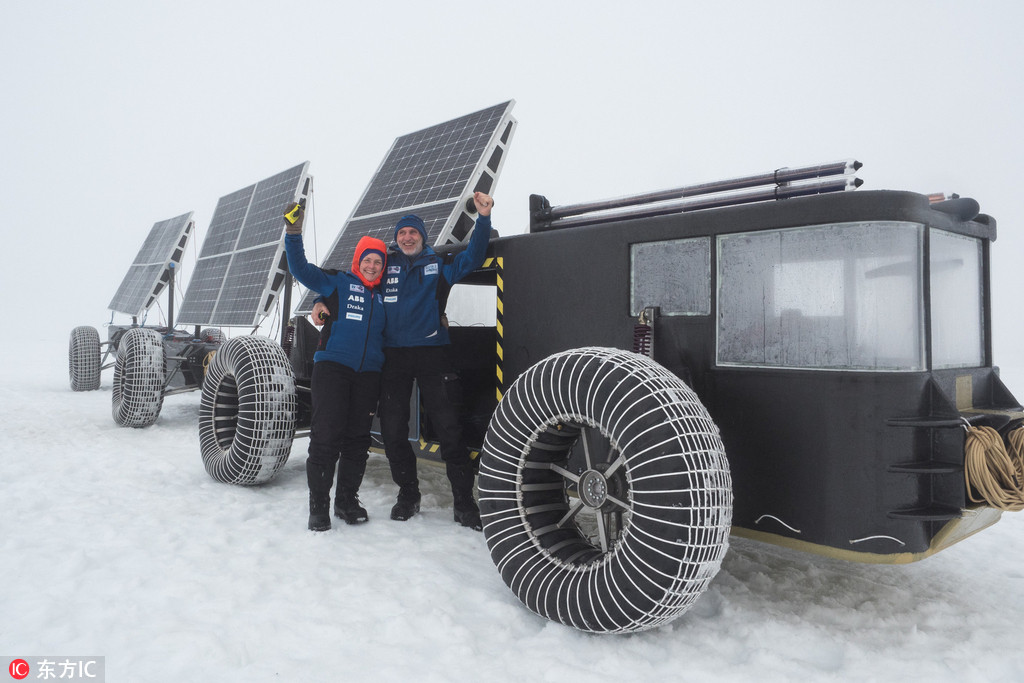 A zero waste Dutch couple is preparing to drive to the South Pole in a 3D-printed buggy made from waste plastic and powered entirely by solar power.
The project is part of the Dutch couple's support for a zero waste lifestyle and their objectives to show plastic as a useful resource.
They shredded large plastic pieces thrown away and melted them into the filament that feeds 3D printers before applying the same process at an industrial scale.
The four-wheeled buggy tows a pair of two-wheeled trailers that support 10 bifacial solar panels and also store supplies, including 47 days worth of food.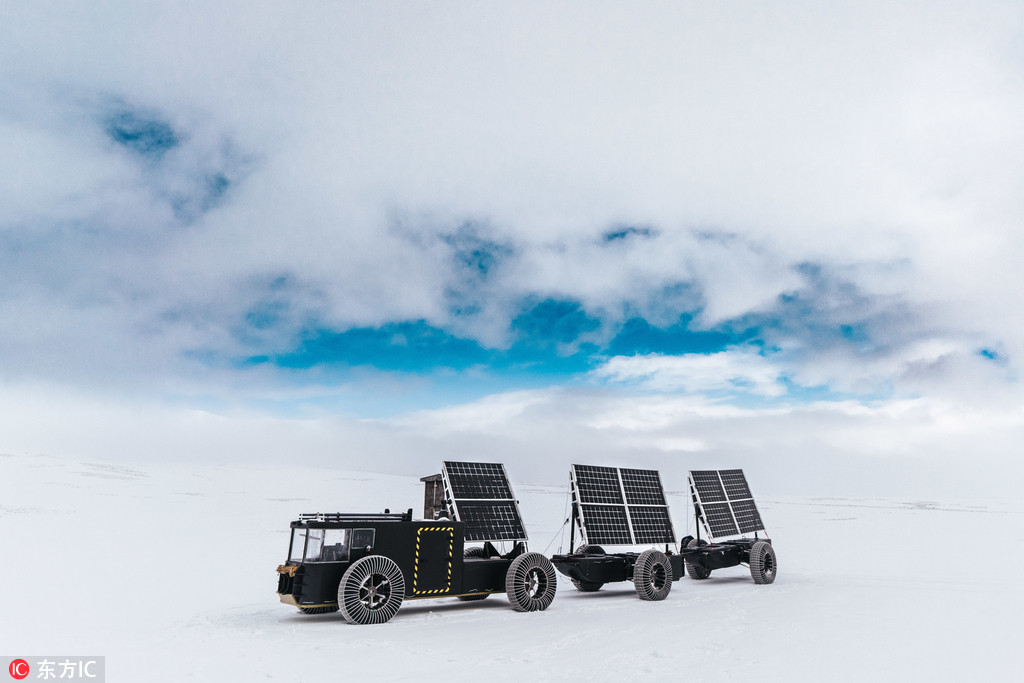 Meanwhile, infrared windows are also installed in the cab, which help to absorb sunlight and keep the cab warm.