A Rising Star in the US Market – Hanfor Holdings' Overseas Exploration
By Hong Xiao | China Daily USA | Updated: 2018-11-03 01:38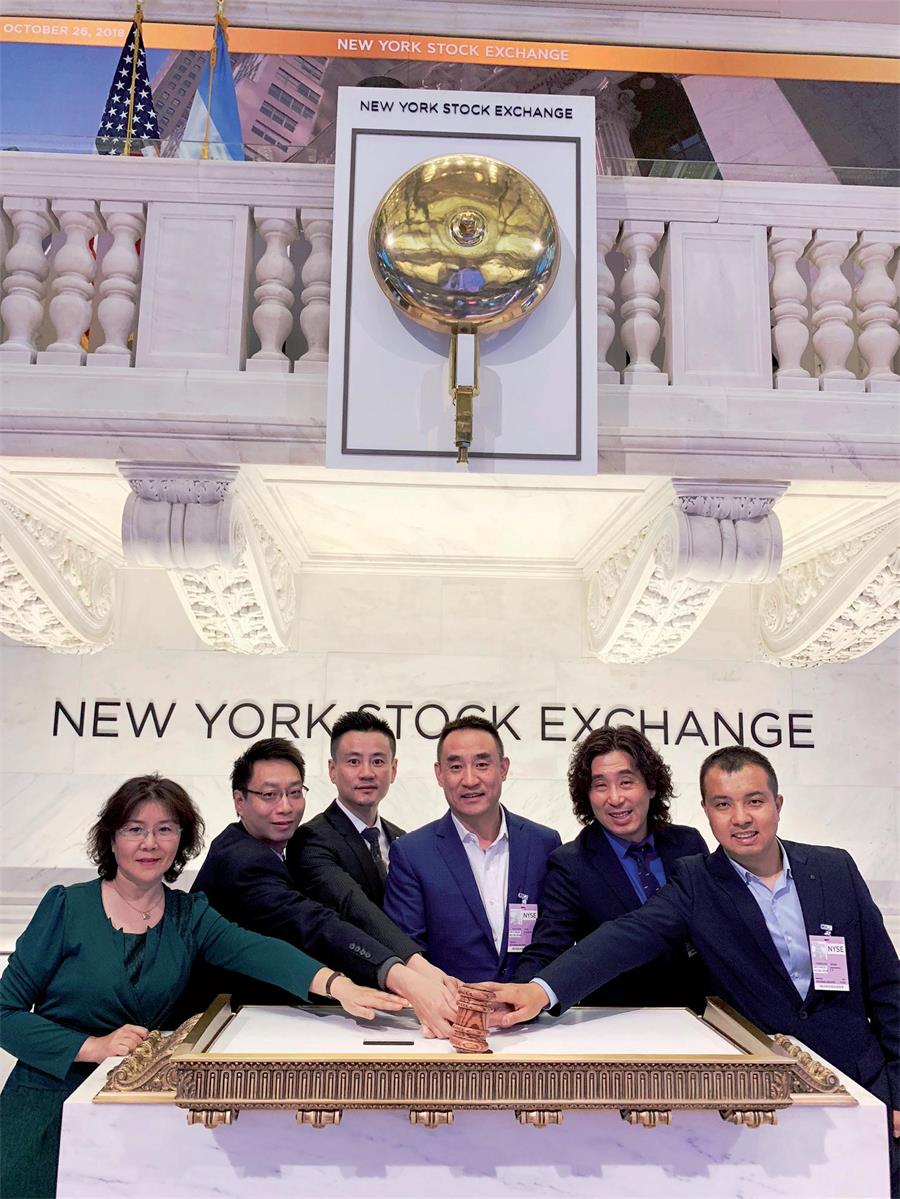 Hanfor Holdings is a large-scale asset management and wealth management company headquartered in China. Its business covers private equity investment, industrial direct investment, real estate funds, public–private partnership (PPP) project investment, private banking, family trusts, inclusive financial services, internet finance, and financial asset trading. The company is committed to creating an integrated industrial chain of modern financial services with professionalism, stability and innovation.
These days, Hanfor Holdings is preparing to get listed on the US stock market. The corporation is making much progress concerning the goal, as business executives have been visiting institutions including the NYSE (New York Stock Exchange) to actively explore overseas markets and develop potential services.
Facing the recent fluctuations in the Chinese stock market, Hanfor did not sink in that volatility; instead, the corporation rose up and has got itself ready to take off in the US market. How did Hanfor manage to stand out and prosper in the competition? Which factors have contributed to Hanfor's ambition to get listed on the US stock market? To answer these questions, a special report features Hanfor's Chairman of the Board, Han Xueyuan's interview with China Daily USA.
In recent years, strong demands from the market have greatly promoted the development of China's asset management and other related industries. So far two Chinese asset management firms have been listed on the US stock market and have gained recognition from the international market. Undoubtedly, Hanfor's launching of its overseas strategies will appear in the spotlight.
Talking about the reason why Hanfor is trying to get listed on the US stock market, Han looked back at the corporation's history. "Hanfor's business has spread over asset management, wealth management, private banking, investment banking, financial technology, etc. in the past 12 years. For Hanfor, endeavoring to get listed on the US stock market helps to introduce heavyweight international capital and strategic investors. This will also improve the financial strength and international reputation of the corporation; thus further accelerating Hanfor's achieving of its goal to become an international-level asset management institute."
Hanfor started planning its overseas strategies last year. After adequate preparation, the corporation is about to let the strategies start getting traction. Han mentioned three major factors that have influenced Hanfor in its overseas strategies – the growth of the business environment concerning the Chinese market, the advantages of the US market, and the competitiveness of Hanfor itself.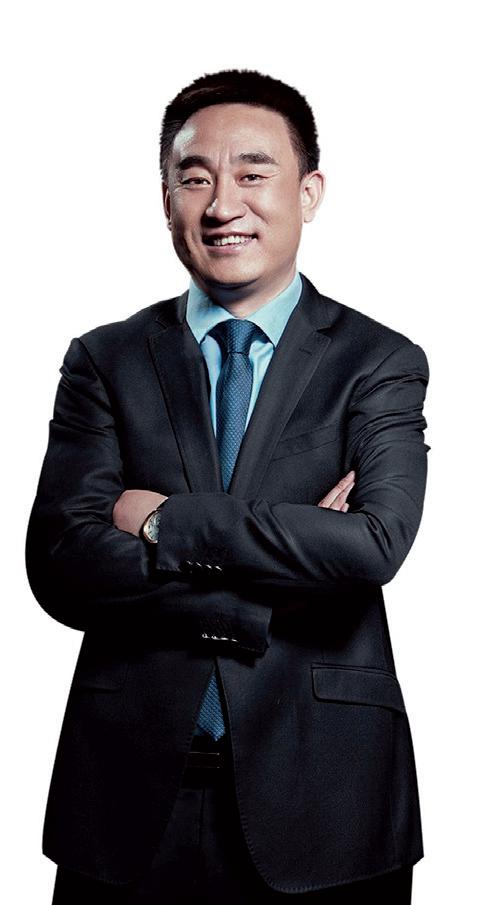 "On one hand, in the last few years, individual and institutional wealth growth has been speedy. The demand for internationalized asset allocation becomes stronger and stronger. On the other hand, more and more international investors and investment agencies aspire to join the Chinese market."
Han demonstrated how domestic and international institutions contribute together to connect the Chinese market with that of the world. He also summarized the edge of the US market. "The US stock market is already mature; the products are very standardized, and there are many different choices for a corporation to get listed. The process is quite simple as well."
The last but not least factor that has led to Hanfor's overseas strategies lies in itself. According to Han, "Hanfor has thrived to become a domestically famous and high-ranking asset management institution." All these factors jointly bring about Hanfor's great opportunity to launch its international strategies.
This overseas study additionally highlights the advantages of Hanfor in the asset management industry. First, Hanfor's investment field is highly-focused, concentrating on emerging innovation and technology industries. The corporation displays strong investment capabilities in areas such as artificial intelligence, consumption upgrade, comprehensive care, high-end manufacturing and more. Hanfor has invested in many unicorn companies, such as NIO (Wei Lai Automobile), Razer and SpaceX.
In addition to its investment, Hanfor also provides support services. Currently, NIO, which Hanfor has invested in, has been listed on the US stock market, as the second listed electric autonomous vehicle manufacturer in the US succeeding Tesla over the past 50 years.
Second, Hanfor's investment team has won international institutes and agencies' applause due to its professional abilities. "Most of our investment team comes from well-known asset management institutions and investment banks at home and abroad, thus abounding in industry expertise and investment experience," said Han. "In addition, our investment performance in the past three to four years has been satisfactory. Beyond those listed or about-to-be-listed enterprises, we have also invested some innovative business models such as UrWork. What is more, in the popular fields of culture and entertainment, we are almost achieving a comprehensive investment, on including Canxing Media that produced the Voice of China, Bona Film Group, Linmon Pictures, etc."
Making use of their stay in the US, the "investigation group" of Hanfor made a special trip to the NYSE and had in-depth communication with an officer there to better prepare the corporation to get listed on the Big Board. Han said that, "On the whole, we have decided that we will carry out the issuance and listing of our corporation here in the US. We used to hesitate between Hong Kong and the US, but this opportunity has helped us reach the same conclusion to do this here. This is also our largest achievement of this visit."
Recent years have witnessed a growing number of Chinese corporations like Hanfor Holdings stepping out and exploring the broader international market. Their experience is a reflection of the development of globalization and transnational collaboration. Their achievements in overseas markets will also come back to benefit the Chinese economy and create more value for Chinese enterprises. We hope that Hanfor and its successors will keep on being a bridge between China and the world.
Contact the writer at xiaohong@chinadailyusa.com