Foshan forges ahead with innovative industrial development
By Chen Hong | China Daily | Updated: 2018-11-03 15:20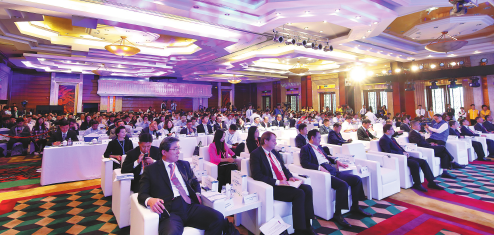 Integration of artificial intelligence is creating international opportunities for city, Chen Hong reports.
Foshan, one of China's main manufacturing hubs, is to further sharpen its competitiveness with the widespread application of the latest artificial intelligent technologies in its bid to become a world industrial leader. That was the consensus of many academicians and scholars at the recent 2018 China Foshan Global Artificial Intelligence and Intelligent Manufacturing Summit.
Kiran J. Fernandes, a professor at Durham University Business School, said Foshan's strong manufacturing foundation made it possible for the city to become a key global player after an AI-led industrial upgrade, similar to that Germany and the United Kingdom experienced during the industrial revolution.
He added that the advantageous location of the city - in the heart of Guangdong-Hong Kong-Macao Greater Bay area, one of China's most important strategic locations for technological innovation - can better link the city with the world in order to fulfill its mission.
The 2018 China Foshan Global AI& Intelligent Manufacturing Summit, which was held from Oct 29 to 31, invited academicians and industrial leaders from China, the United States, the UK, Germany and South Korea to discuss the trends and opportunities in intelligent manufacturing globally and how to integrate AI with the industry in Foshan.
Nicky Lu, an academician from the National Academy of Engineering of the United States and CEO of Taiwan's Etron Technology, said he was amazed by the manufacturing capability of Foshan, and said it will have a brilliant future.
In his speech, Lu said he believed the combination of a "holistically integrated approach" and AI will result in explosive growth worldwide, which will also benefit Foshan.
Pan Yunhe, an academician with the Chinese Academy of Engineering, said China has entered a generation of AI 2.0 and new demand has continued to prop up the development of the industry.
"Demand emerged in 2017 when the manufacturing, medicine and transportation sectors needed intelligent systems rather than a smart computer," he said.
The information environment has also changed along with new technologies and products such as mobile computing, supercomputing, wearable equipment and search engines, which have also affected the development of AI, Pan said.