What's happening in the world next week
US midterm elections draw near, Premier Li Keqiang will meet his Russian counterpart and institution heads, Pompeo will meet his DPRK counterpart on nuke site inspection, Russian President Vladimir Putin and US President Donald Trump are scheduled to have a full-fledged meeting in Paris, and the eurozone will discuss an EU-wide digital tax.
These political events will be under the spotlight for the week starting Nov 5.
US midterm elections draw near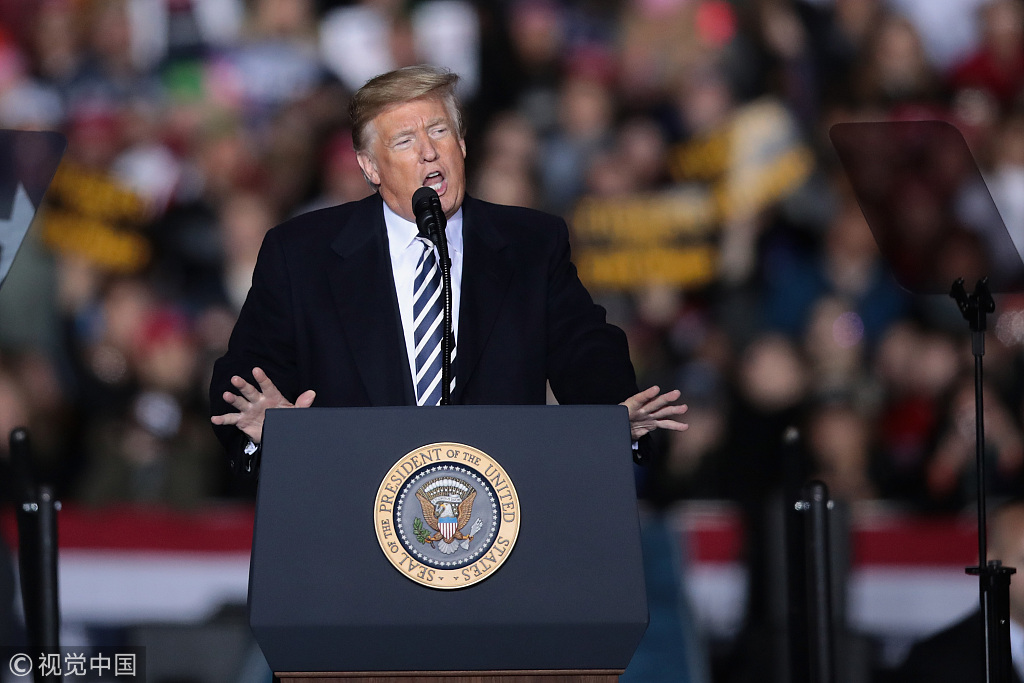 On Nov 6, Americans will head to the polls for the much-anticipated midterm elections. While Donald Trump is not up for re-election until 2020, the midterms will be closely watched to see how voters are responding to the president's performance.
Republicans currently hold the presidency, the House of Representatives and the Senate, which means one-party control in Washington – a rarity in US history. If Democrats retake either the House or the Senate – the United States' lawmaking chambers – they will be able to block policies they disagree with.
All 435 seats are up for grabs in the House of Representatives, where elections for the full house are held every two years. One-third of US senators – 33 of 100 – are up for re-election, and there are special elections in Minnesota and Mississippi to fill vacancies there, bringing the total number of seats up for grabs to 35.
Election forecasts currently show the Democrats likely to win the House of Representatives but Republicans likely to keep the Senate.