Bridging sport and tourism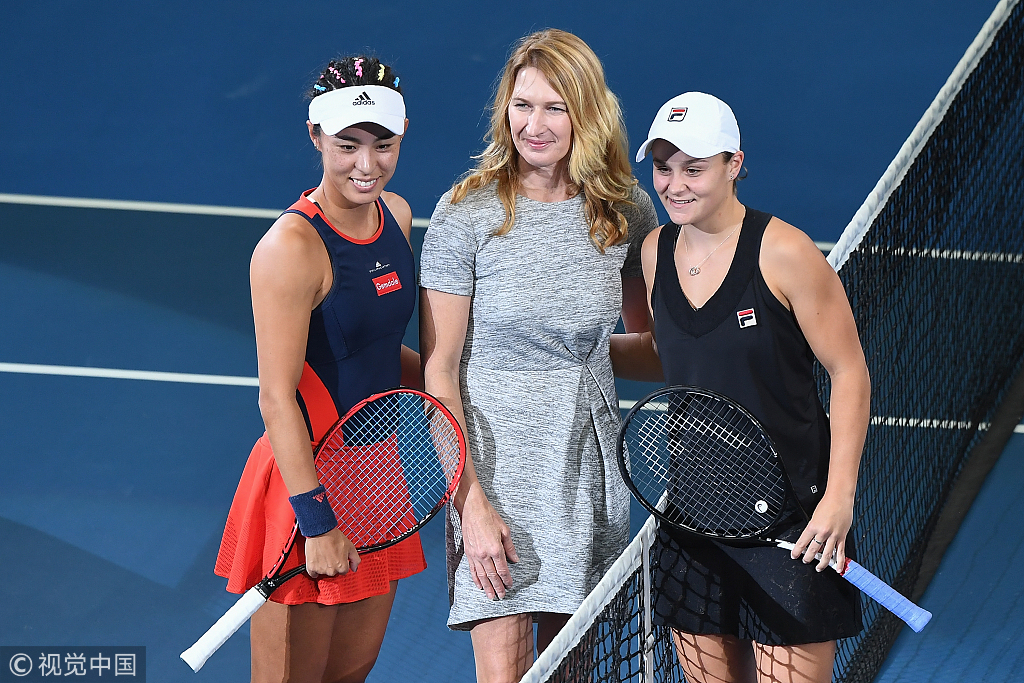 Zhuhai perfectly positioned to cash in as global sporting hub
Zhuhai's premier tennis event will be linked to new markets thanks to the world's longest sea-spanning bridge.
The Hong Kong-Zhuhai-Macao Bridge, which opened to traffic on Oct 24, will allow more fans from surrounding areas to attend the WTA Elite Trophy Zhuhai and elevate the international profile of the year-ending women's professional tournament.
"We've already got some players crossing the bridge to play here this year," said Jose Miguel Garcia, tournament director of the Elite Trophy.
"It's helpful to bring more people from Hong Kong to the event, and we expect that to grow.
"At the moment, Hong Kong is a more mature sports market than Zhuhai, but Hong Kong doesn't have the elite player field that we do. Anyone in Hong Kong that loves tennis now has access to Zhuhai within one hour."
The 55-kilometer mega project connects the three Chinese cities in the Pearl River Delta region and cuts the once arduous hours-long journey from Hong Kong to Zhuhai to just a 45-minute bus ride.
The Elite Trophy Zhuhai, organized by State-owned Zhuhai Huafa Group, features the world's No 9-20 players competing in round-robin group formats for a total prize pool of $2.35 million.
The closer proximity to Hong Kong, which currently has one entry-level WTA event, will help boost the attendance of the Zhuhai tournament, said Peter Lyu, executive director and general manager of Huafa Sports.
"Hong Kong boasts a bigger international population that potentially includes more tennis fans than Zhuhai has at the moment," said Lyu, a former executive with the China Open in Beijing.
"To come and watch some of the world's best tennis players via the world's longest bridge sounds like a pretty cool experience and we believe it will appeal to a lot of Hong Kong residents and international visitors."
German world No 14 Julia Goerges rates the chauffeured ride to Zhuhai across the bridge after her flight from Europe to Hong Kong as one of her best experiences this year.
"It was so cool to be among the very first group of passengers across the bridge," said Goerges, who last year was forced to take a four-hour detour coming from Hong Kong.
The opening of the bridge will also help facilitate grassroots enthusiasm for tennis across the region, which now hosts four professional men's and women's tournaments.
Initiated last year to echo the government's call to enhance exchanges in the Guangdong-Hong Kong-Macao Greater Bay Area, the annual Greater Bay Juniors championships created a buzz as a prep event to the Elite Trophy by involving 88 under-16 players and 22 coaches from 10 teams in an August shootout at Hengqin International Tennis Center.
The bay area project, involving nine cities in Guangdong province alongside Hong Kong and Macao, is a regional cooperation initiative proposed by the nation's top leadership in early 2017.
With easier transportation offered by the bridge, organizers have pledged to expand the field of next year's championships to involve more young players.
"The public's interest in tennis is on the rise in Zhuhai," said Lyu. "More exposure to the world and more tennis-loving visitors from overseas through Hong Kong will build upon the momentum and make it more popular."