Vow of support for private firms lays questions to rest
China Daily | Updated: 2018-11-05 12:49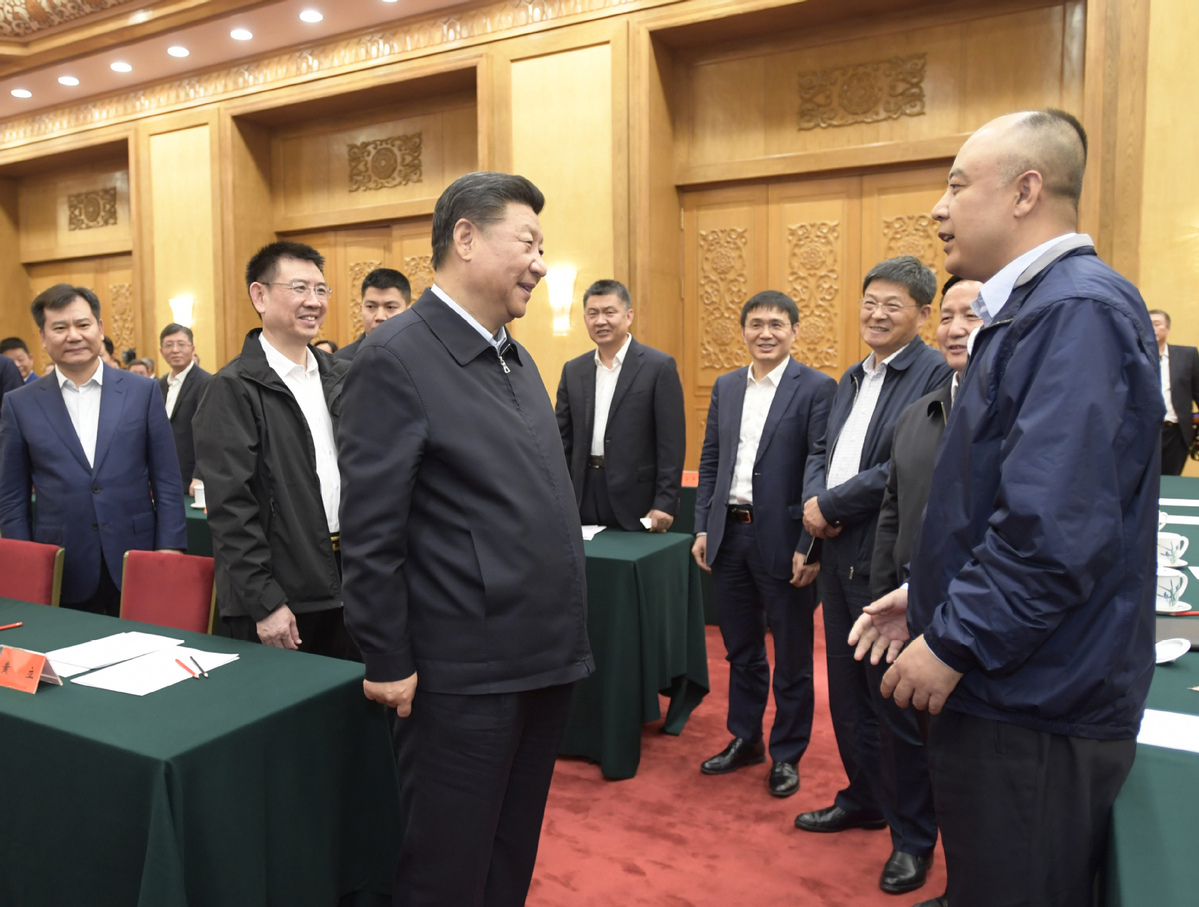 Editor's note: The meeting between some representatives of private business owners and Xi Jinping, general secretary of the Communist Party of China Central Committee, in Beijing on Thursday has reinforced the message that China will unswervingly support its private economy, comments ThePaper.cn in its editorial. Excerpts:
Don't listen to, or believe any words that deny, doubt or try to sway the country's basic economic system and fundamental policies of the State. All private businesses and their owners can absolutely set their minds at ease, and put their whole heart into development, Xi told his listeners, whom he called "our own people".
In saying this, Xi directly responded to a wave of infectious concerns caused by some saying that the private economy has fulfilled its historical role and the State should stop supporting it.
In his discourse, Xi equates denying the private economy to an open challenge to bedrock principles.
This is the latest solemn promise of the top State leader, as well as a reiteration of the authority's support for the private economy, which is stipulated by the Constitution.
The public and private economies supplement each other, which has been proven over the past 40 years of reform and opening-up. The State is obliged to protect property rights and the legal rights and interests of private businesses, and make unremitting endeavors to eliminate all kinds of hidden policy barriers.
The rising downward pressure the Chinese economy faces-as trade protectionism and unilateralism raise their ugly heads in some major economies-has made the importance of private enterprises increasingly prominent. More than 90 percent of the enterprises in China are privately owned.
They contribute over 50 percent tax revenue, more than 60 percent gross domestic product, no less than 70 percent innovations and at least 80 percent of the jobs.
Xi is urging the governments of various levels to reflect on the nature of the relationship between authority and private economy and urging supportive policies tailor-made for private businesses.