Auto-tax cut seen as boost to mainland
By PAUL WELITZKIN in New York | China Daily USA | Updated: 2018-11-05 23:18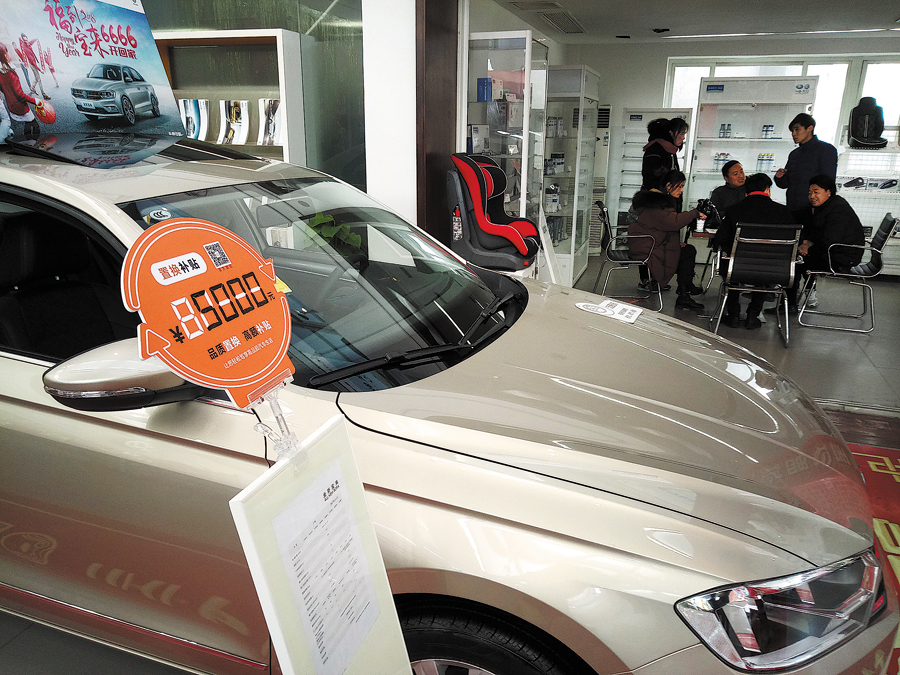 Bloomberg reported last week that the National Development and Reform Commission was considering reducing the sales tax on cars with engines 1.6 liters or smaller to 5 percent from 10 percent. A similar measure was put in place in 2015, when car sales declined, according to analysts at Sanford Bernstein.
"With the proposed incentive on 1.6-liter and less displacements, it would appear that the move would be targeted mainly at propping up the entry-level end of the market and boosting sales for Chinese domestic brands," David Zoia, WardsAuto executive director for content, told China Daily.
"As for General Motors and Ford, I would expect GM, which has a stronger presence in that entry-level sector through Wuling, to benefit far more than Ford."
China, the world's largest auto market, is facing its first decline in more than two decades, as a trade dispute with the US and slower economic growth is pressuring consumer spending.
"We've become more open-minded about some kind of stimulus as industry sales worsened through the year," Robin Zhu, Yang Liu, Luke Hong, and Sinja Hao of Sanford Bernstein wrote in a research report.
Ford's third-quarter earnings report showed the US automaker still has challenges on the Chinese mainland, but the country was a bright spot for rival GM.
For Ford, weak results in China and other overseas markets contributed to a 37 percent drop in third-quarter net income of $991 million. The company lost $208 million in the Asia-Pacific region in the quarter. However, excluding China, it had an Asia-Pacific profit of $170 million.
In a bid to turn around its China operations, Ford said it would separate the business into a standalone unit. The company appointed Anning Chen, a former Ford executive with 25 years of industry experience, as CEO of Ford China.
Even though GM's sales in China were down 15 percent over the same quarter last year, it reported record third-quarter "equity income" of $500 million in the country, as its luxury brand Cadillac notched record sales.
GM reported a profit of $2.5 billion in the third quarter, compared with a loss in the year-ago quarter due mainly to the sale of its money-losing Opel-Vauxhall business in Europe.
Of China, Zoia wrote that "overall, the car market is slowing, but even with the 10 percent drop reported in August, for the year sales are off less that 2 percent. Incentives such as the tax cut proposed often don't add significant sales, they just pull them forward. So any additional volume that would come from a stimulus package likely will result in fewer sales in the months ahead."
If the stimulus were announced in the coming weeks, the 2015 experience suggests 2019 industry sales could be revised up by as much as 2 million to 2.5 million units, or 8-10 percent, according to the Sanford Bernstein report.
"Versus with our expectations for a modest decline, this means mid-single digit growth in 2019," the analysts said.
Contact the writer at paulwelitzkin@chinadailyusa.com