A blue welcome: Volunteers ready for WIC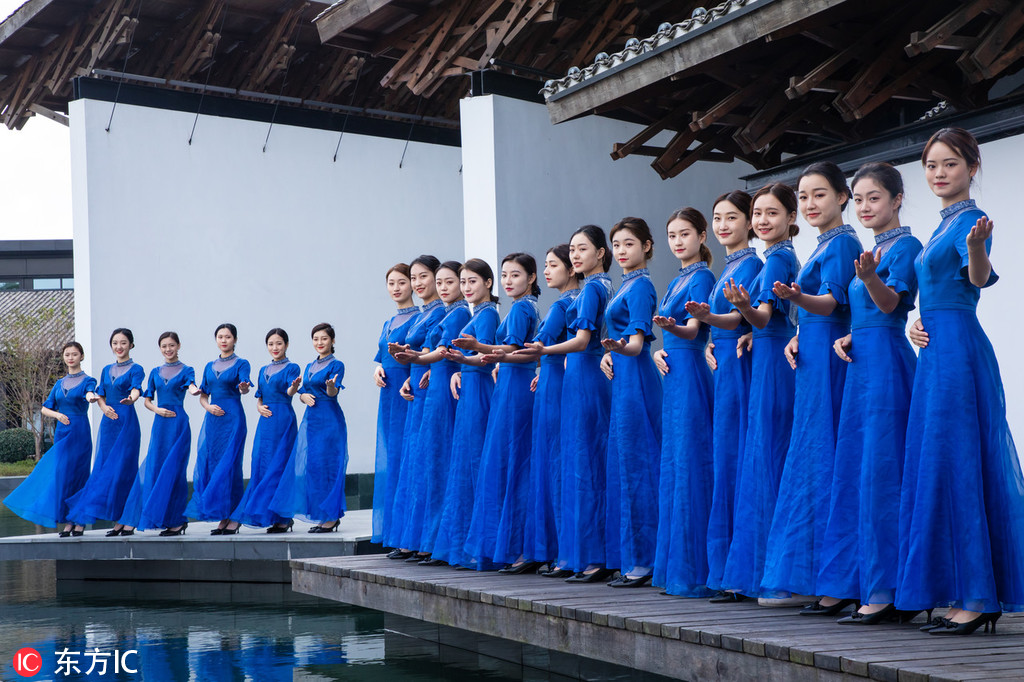 Volunteers in blue uniforms are ready for the fifth World Internet Conference in the river town of Wuzhen, Tongxiang city, East China's Zhejiang province. The conference will get underway on Wednesday and last for three days.
Themed "creating a digital world for mutual trust and collective governance — toward a community with a shared future in cyberspace", the conference has invited more than 1,500 guests from all around the world, including government delegates, international organization representatives, leading figures of Chinese and foreign internet enterprises and renowned experts and scholars.
A total of 19 sub-forums are scheduled, centering on five themes of "innovation-driven development," "universal security," "openness and inclusiveness," "in pursuit of a better life" and "common prosperity."
And volunteer uniform this year continues to be blue, along with Chinese traditional elements, which aim to reflect internet's connectivity and win-win cooperation.