California county is proven breadbasket for China
By LIU YINMENG in Los Angeles | China Daily USA | Updated: 2018-11-07 01:26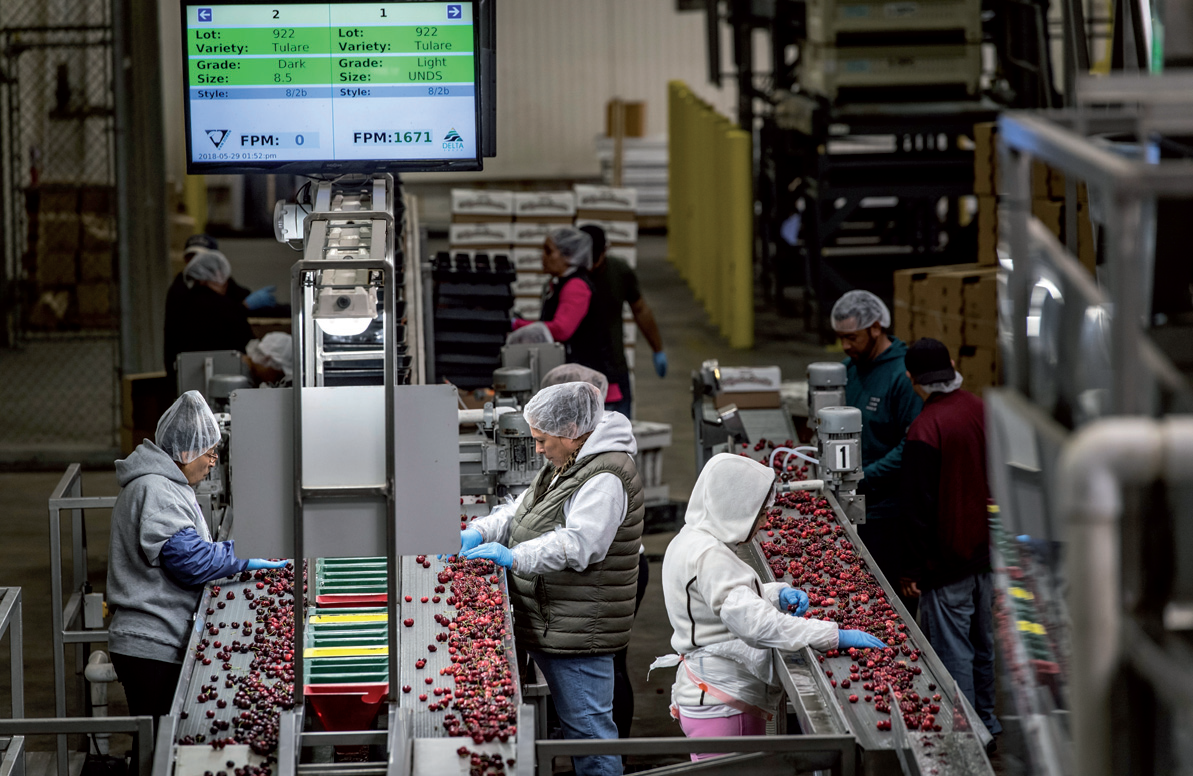 It's estimated that more than two-thirds of vegetables consumed in the United States during the winter months are grown in California's Imperial County, where agriculture is the backbone of the local economy.
"We have a 365-day growing season," said Raymond Castillo, chairman of the Imperial County Board of Supervisors, "because of the desert environment that we live in, so the winters are very mild in Imperial Valley compared to all the regions in the US and even the world."
The county of 182,830 people, located east of San Diego and bordering Arizona and Mexico, is known for producing a wide variety of agricultural products including alfalfa, iceberg lettuce, broccoli, cauliflower, onions, carrots, sweet corn and cantaloupe.
According to a report by the county's agricultural commissioner, agriculture contributed $4.5 billion to the local economy in 2016, and 1 out of 6 jobs in the county is directly related to the industry.
"China is a very important market for us both in terms of imports and exports, and for foreign direct investment. We also see a lot of opportunities because China is a very large market," said Timothy Kelley, president of the Imperial Valley Economic Development Corp, a partnership of private enterprises and local government that focuses on growing the regional economy.
Kelley said figs, dates and beef are among the popular commodities produced in the county that are exported to China. In addition, China is a major buyer of the county's alfalfa. When it comes to feeding dairy cows, alfalfa, which contains crude protein, is considered highly nutritious.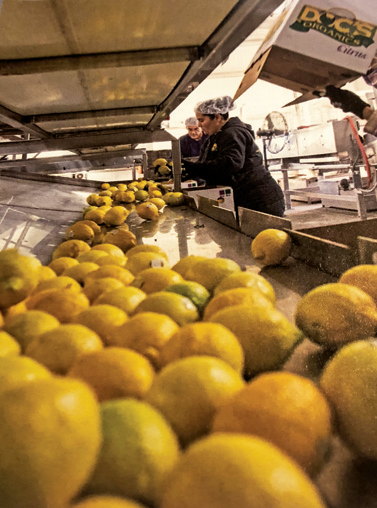 According to the US Department of Agricultural (USDA), China is by far the largest foreign market for American alfalfa hay. It bought 1.29 million metric tons, or $417 million worth in 2016, accounting for nearly half of the total US exports that year.
But some local officials are already worried that farmers in the county are going to be impacted by the US-China trade dispute.
"All throughout the US, you have soy, corn, wheat, and Imperial County is very big in alfalfa, rice. Those are really commodities that are very much in demand," Castillo said. "So they grow, and they grow so much that they almost need to export some of it, because there's not enough for consumption here."
According to Liu Haiyan, commercial counselor of business affairs at the Chinese Consulate General in Los Angeles, agriculture was one of the early centers of China-US trade.
"From 2001 to the year 2016, US-China agriculture trade has been growing at an average annual rate of 15 percent," Liu said.
Liu was among the speakers at the recent US-China Agriculture Food Trade Forum (UCATF), which was co-hosted by the China Council for the Promotion of International Trade's US representative's office (CCPIT) and the China Certification & Inspection Group North America Inc (CCIC).
The event, which took place in late October in Los Angeles, provided a platform on which government officials and representatives of business communities from the US and China expressed a desire for mutual cooperation, despite the ongoing trade frictions between the world's two largest economies.
"I think over 50 percent of our trade is with China, so that makes China our most important customer. I think right now building strong relationships is very important," said Norman Arikawa, assistant director of trade development for the Port of Los Angeles, who also attended the forum.
China was No. 2 among US agricultural export markets in 2017, USDA data show. China is also a sizable market for US fresh fruit exports. According to the trade organization Product Market Association, US exports of fresh fruits to China were worth $544.5 million in 2017.
According to the International Trade Administration, the 2017 annual export forecast for US agricultural products to China was $22.3 billion, $2.9 billion lower than in 2016.
While shipments of sorghum and DDGS (dried distillers' grains) declined significantly, the Chinese market continues to show strong demand for soybeans, cotton, pork and dairy products.
Zhao Zhenge, general representative of the US office of the CCPIT, a Chinese trade body focused on foreign trade promotion, said trade conflicts hurt Chinese consumers and importers/exporters, but it's "more harmful" to American consumers and suppliers.
When it comes to doing business, perhaps nobody understands the challenges of importing and exporting better than Frank Guido, founder of Nuttee Bean Co.
"You have the tariffs on the Chinese side, and you have the duties on the US side. The governments are putting in more money, and the only people that are hurt are the small businesses, because we are paying more, and everybody is getting a higher tariff or duty," said Guido, whose Miami-based company sells "whole roasted fava beans".
The Florida business owner said he manufactures his products at a Chinese facility and then re-imports his products to the US from China.
"Since I have very specific needs for my products being non-GMO, and kosher, vegan-certified, that I have to send particulars of what we call our inputs: sunflower oil-flavored seasoning to the China manufacturer, because it can be sourced there," he said. "Now with the new tariffs and duties, I'll be paying 25 percent more to get them in.
"The thing is that, bottom line, China will be collecting more duties, and the US will be getting more duties, and both of them are getting me, because I'm shipping stuff out to China, and I'm shipping stuff back to the US," Guido said.
Zhao said he hoped his forum provided a platform where business owners from both countries could connect and exchange ideas. "Through the forum, we hope to call on the two governments to come back to the negotiating table and conduct dialogues to solve the current trade problems," he said.
Contact the writer at teresaliu@chinadailyusa.com