'House of Cards' creator calls for showing more Chinese drama in West
Xinhua | Updated: 2018-11-07 08:06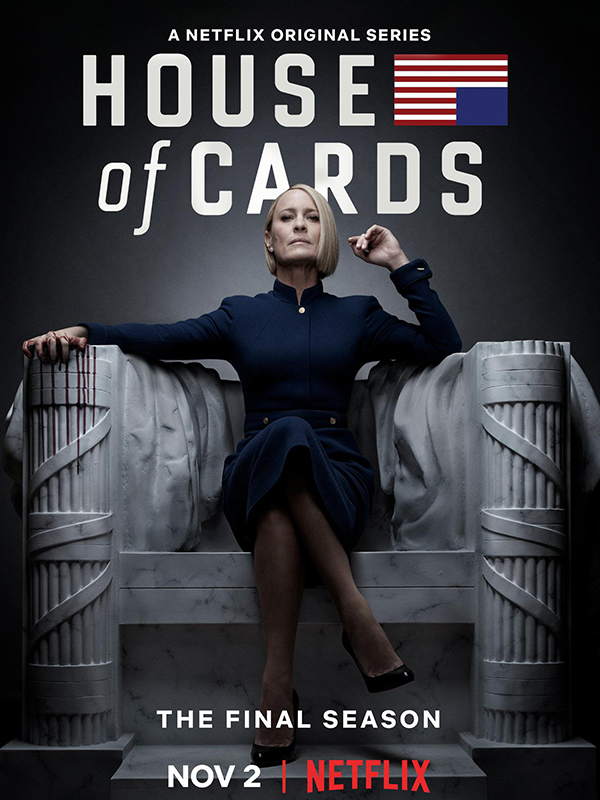 British writer Michael Dobbs, who penned the House of Cards, one of the most thrilling political dramas ever turned into a global television sensation, has called for more Chinese films to be shown in the Western world.
Fans across the world from America to China have eagerly awaited the November release of the final series of the drama series featuring the first ever female U.S. President.
Bridge the gap
In a recent exclusive interview with Xinhua, Dobbs said he looked forward to the day when Chinese films, Chinese actors and Chinese dramas are being watched in the West in the same way Western dramas are viewed in China. It would, he said, help bridge the two cultures.
"They will be opening up each other's eyes and understanding and I regard that as being really positive in what is a difficult world, said Dobbs. "The more difficult the world becomes, the more important that is."
It was House of Cards that propelled Dobbs onto the world stage.
"It really was in some ways the first truly global television drama. It's now coming to an end as everything in dramatic terms must come to an end," said Dobbs.
He describes House of Cards as a story about power and people that is timeless, admitting much of its inspiration came from reading Shakespeare's Julius Caesar, adding "that's about events of some 2,000 years ago."
Telling Xinhua why he believes House of Cards has been well received in China, Dobbs said: "I'm glad China has got a sense of humor. But also what is happening in the world right now is very important with new technology."
"Messages, creative messages and dramas are now being made available around the world almost at the touch of a button in a way which was inconceivable even 10 years ago," he said.
Dobbs welcomed the fact people are sharing because there's now a huge interest in everybody else's culture.
"The world is actually getting smaller. There's a very important part of that, because if people in China are watching House of Cards and enjoying it, that means we are sharing more culturally than ever we were before."
Dobbs acknowledged that there are bound to be times when political leaders don't always see eye to eye, when things can get rough and tough.
"But I think there is the idea that the world is able to understand each other, and just ordinary people understanding each other better," added the famous author