Democrats take the House; Republicans retain the Senate
Updated: 2018-11-07 16:19
'A NEW DAY'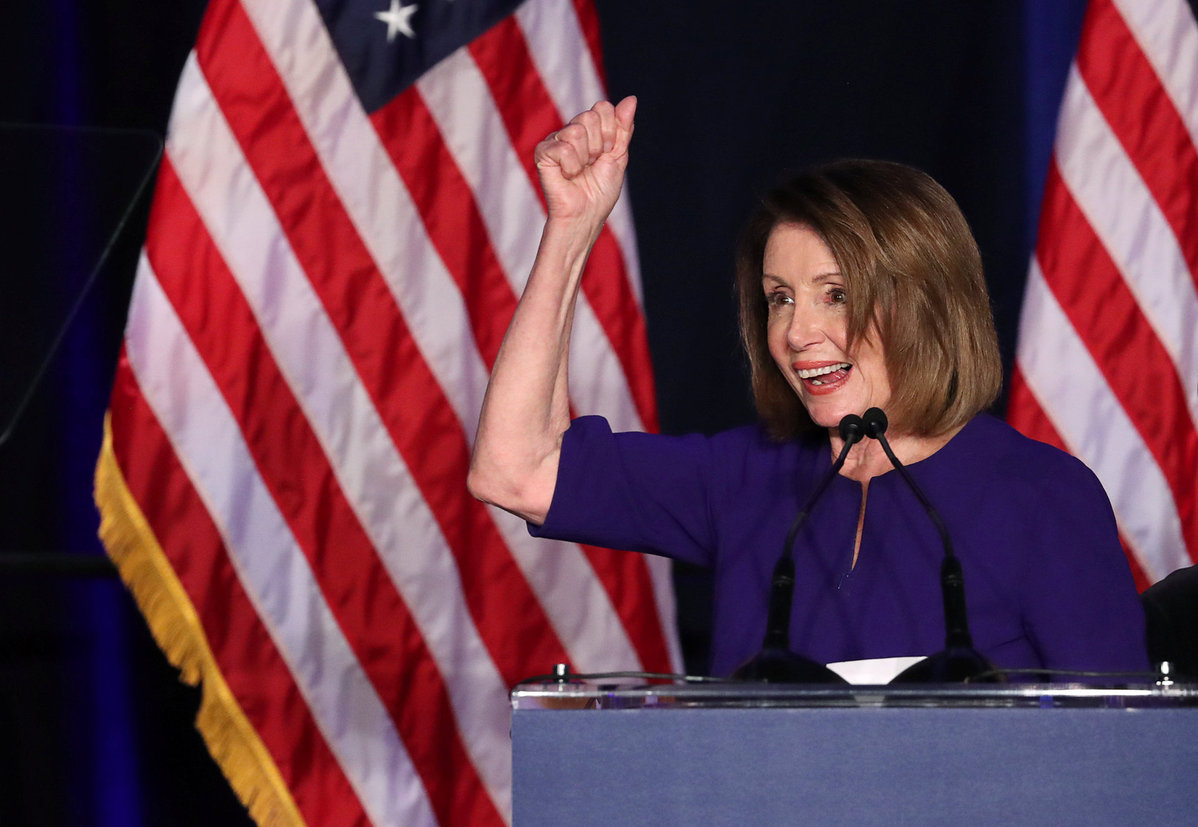 "Thanks to you, tomorrow will be a new day in America," Democratic House leader Nancy Pelosi told cheering Democrats at a Washington victory party, saying House Democrats would be a check on Trump.
"We will have a responsibility to find our common ground where we can, stand our ground where we can't," Pelosi said.
Despite his party losing the House, Trump wrote on Twitter, "Tremendous success tonight."
Trump called Pelosi, Senate Republican leader Mitch McConnell, Senate Democratic leader Chuck Schumer and several of the Republican winners.
Trump had hardened his rhetoric down the stretch on issues that appealed to his conservative core supporters, issuing warnings about a caravan of Latin American migrants headed to the border with Mexico and condemnations of liberal American "mobs."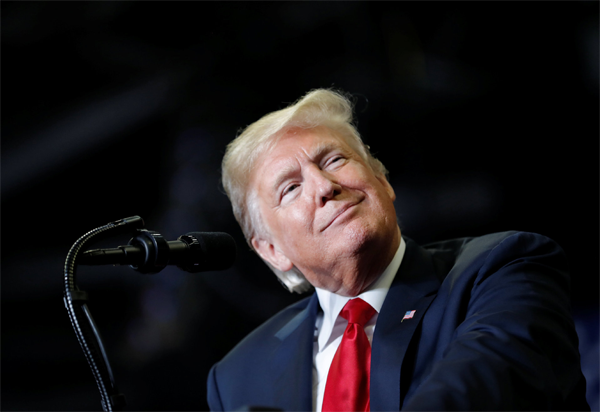 Most Democratic candidates in tight races stayed away from harsh criticism of Trump during the campaign's final stretch, focusing instead on bread-and-butter issues like maintaining insurance protections for people with pre-existing medical conditions and safeguarding the Social Security retirement and Medicare healthcare programs for senior citizens.
In the last two decades there have only three election cycles where one party picked up 24 or more seats. Tuesday's gains were the biggest since 2010, when a wave of conservative anger against Democratic President Barack Obama gave Republicans a massive 64-seat pickup.
Every seat in the House, 35 seats in the 100-member Senate and 36 of the 50 state governorships were up for grabs.
In the House, Democrats picked up seats across the map. Democrats who picked up Republican-held seats included Donna Shalala, a former Cabinet secretary under President Bill Clinton, in Florida.
In the Senate, where Democrats were defending seats in 10 states that Trump won in 2016, Republicans ousted four incumbent Democrats: Bill Nelson in Florida, Joe Donnelly in Indiana, Heidi Heitkamp in North Dakota and Claire McCaskill in Missouri.
Some of the campaign's biggest Democratic stars lost. Liberal House member Beto O'Rourke's underdog Senate campaign fell short in conservative Texas against Republican incumbent Ted Cruz. Andrew Gillum lost to Republican Ron DeSantis in his quest to become Florida's first black governor.
In gubernatorial races, Republican Kris Kobach, a Trump ally, was beaten by a Democrat in Kansas. Democrats also captured governorships in Michigan and Illinois.