Uncivilized dog owner ruins reputation of whole group
By Zhang Zhouxiang | chinadaily.com.cn | Updated: 2018-11-07 09:44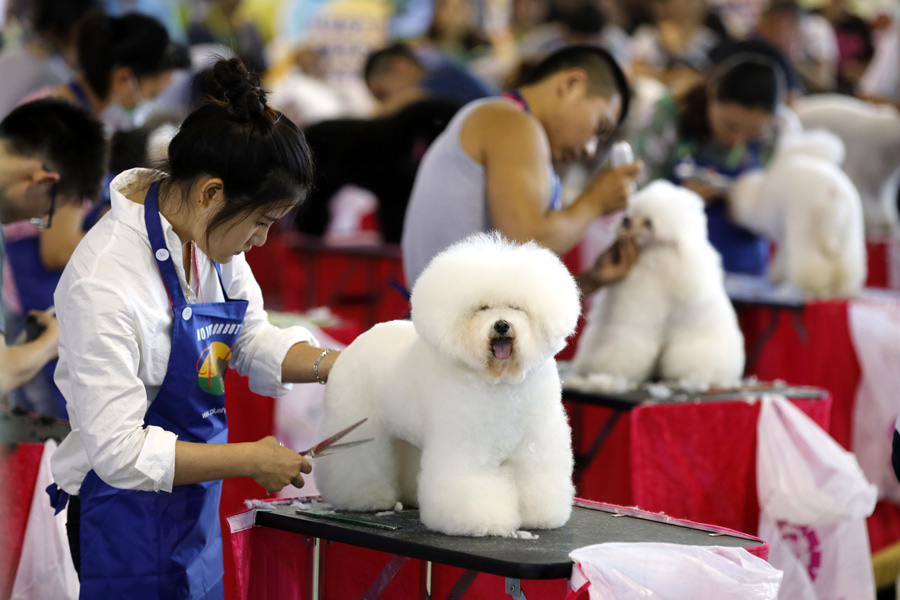 "The dog is my son. Why do you kick him?"
It was an 31-year-old man surnamed Jin who uttered the above sentence, beating a female neighbor because Jin's unchained dog frightened the latter's kid and ignited a quarrel. He pushed the female victim onto a car's hood and beat her so heavily that she suffered from fracture.
On Tuesday, three days after the incident happened, the local police in Hangzhou, capital of East China's Zhejiang province said they have already detained Jin for suspected criminal charges.
Yet that sentence of Jin continues arousing anger nationwide. Some angry people even blamed all dog walkers, using harsh language against them.
As a dog raiser, I have to say that Jin obviously misunderstands the way of loving his dog. Many dog and cat raisers do treat their pets as children, which is normal because dogs and cats behave like children and easily arouse people's love in the inner heart. That is psychologically a quite normal phenomenon.
However, treating pets as kids means taking good care of them and well regulating them so they do not bring trouble to society. By walking his dog unleashed and allowing it to frighten children, Jin is not loving his dog, but ruining it. It is hard to believe how he loves his children if he has any; Does he just allow them to bully other kids?
Actually, research shows that the majority of dog and cat raisers are very nice people, because the love for pets is similar to the love for humans. Jin, who obviously carries hate in heart, is an exception to them.
That's why Jin is to blame and owes an apology to other pet raisers and lovers. bBecause he has not only tainted the image of the whole group, but also aroused fierce blame and misunderstanding for the deed. He might face criminal charges soon. Hopefully the penalties he gets will teach him a deep lesson.
The author is a writer with China Daily.