Historic firsts in 2018 US midterm elections
Maine, Guam and South Dakota have their first female governors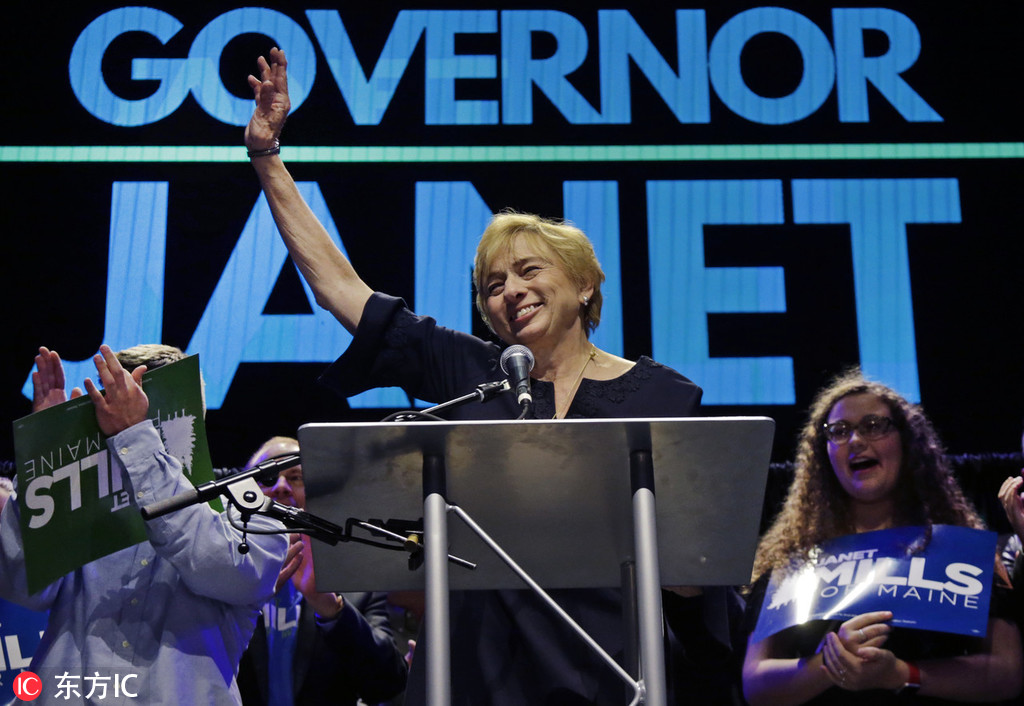 As voters in the 50 states wait and see whether women will make history on Election Day, Democrat Janet Mills, Lou Leon Guerrero and Republican Kristi Noem have just made some history of their own.
Maine has elected its first female governor, Janet Mills, who was the state's attorney general. She declared victory early Wednesday morning and is replacing a controversial and bombastic Republican governor, Paul LePage.
As governor, Mills will likely expand Medicaid coverage to thousands of low-income adults, an issue she has expressed strong support for after current Governor Paul LePage (R) had blocked it for years.
Lou Leon Guerrero won 50.7 percent of the vote, winning her the race and making her Guam's first woman governor.
"Thank you from the bottom of my heart. I feel very honored that I am the governor-elect, the first female governor-elect," Leon Guerrero told voters, according to the Guam Daily Post. "I think is a great honor for women. We've made history today — good history today — and plus a 10-female majority in the legislature. That is phenomenal."
Republican Kristi Noem will become South Dakota's first female governor after defeating Democrat Billie Sutton. Noem had previously been serving as South Dakota's at-large member of Congress.