HSBC survey finds that quality matters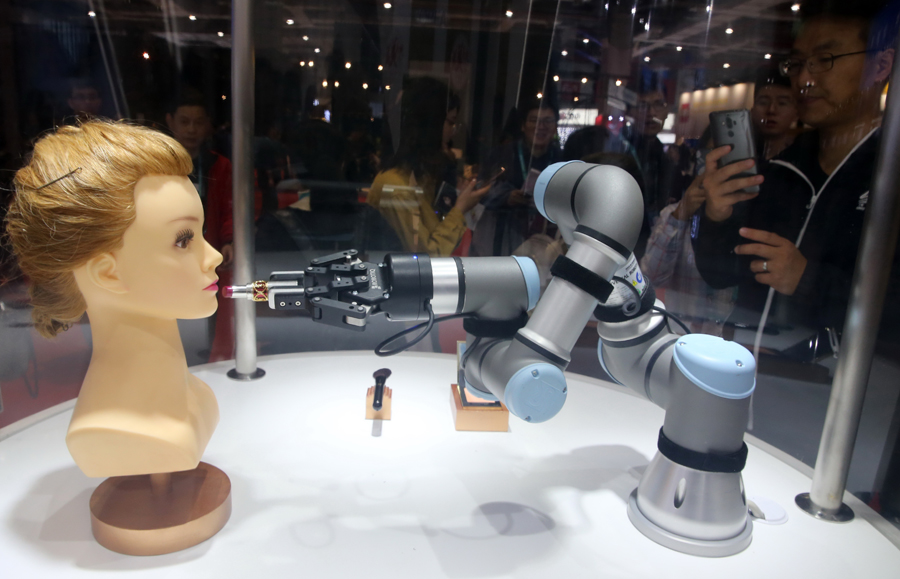 To better cater to the increasingly diverse and sophisticated demands of Chinese consumers, global businesses see quality products, partnerships and millennials as key, according to the latest survey by HSBC.
The survey, released on Tuesday during the China International Import Expo in Shanghai, polled 1,205 companies in 11 key global economies that export to China or are considering doing so. About 37 percent of respondents said distinctive or superior products and services are the main factor that will boost their sales in China. European respondents attached greater importance to product quality, with 45 percent ticking it as the key influencer.
Another 30 percent of exporters to China highlighted the rising affluence and increasing disposable income of Chinese consumers as the key catalyst for their companies' sales growth.
At the same time, China's increasingly powerful consumers are equally focused on price and quality, the HSBC survey found. About 40 percent of the interviewees believed that Chinese customers look for competitive pricing, and another 40 percent stress quality and safety.
"To succeed in the future, international businesses must be 'made for China'. China is no longer just the world's factory; its fast-growing consumer market is prompting international businesses to re-evaluate how and what they sell to China," said Stuart Tait, regional head of commercial banking at HSBC Asia Pacific.
"While made-in-China goods are found in stores and online around the world, the rapid development of China's economy means that Chinese consumers are shaping the strategies of international businesses," he said. "These companies need a new playbook. 'Made in China' is no longer enough. They and their products need to be made for China."
International businesses also believe that technology-related products and services will achieve their fastest growth in China, reflecting the sophistication of Chinese consumers and their demand for products that can enhance their lifestyles.
To that end, 38 percent of HSBC's interviewees said exports in the technology services sector, such as information technology, biochemical technology, big data and artificial intelligence, will register the fastest growth rate.
In addition, 39 percent of the respondents said that people born in the 1990s, known as millennials, will be responsible for the most growth, while another 23 percent said those born in the 1980s and 2000s will become the major consumers.