Int'l Fashion and Lifestyle Expo showcases works of four top designers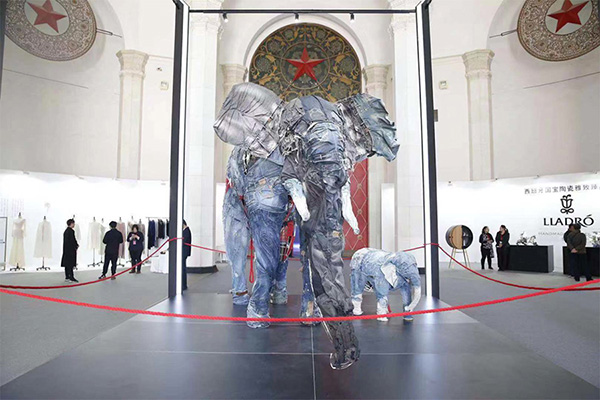 The fourth International Fashion and Lifestyle Expo hosted by China Hi-Tech Group Corporation (CHTC) kicked off at the Beijing Exhibition Hall on Oct 26.
The expo comprised of exhibitions, shows, forums and activities.
Among all, the exhibit China 4X30 - South Zhang North Wang East Wu West Liang, which was held for three days, was the highlight.
The name 4X30 is embedded with multiple meanings: 4 points to the four most representative fashion designers in China - Zhang Zhaoda, Wang Xinyuan, Wu Haiyan and Liang Mingyu; 30 refers to the development of Chinese fashion industry during the past 30 years riding the wave of China's reform and opening-up.
The exhibition gathered representative pieces from these four designers, covering different art forms including costume art, installation art, oil painting, sculpture, ink painting, calligraphy and seal cutting.