US collegiate stars set for Shanghai showcase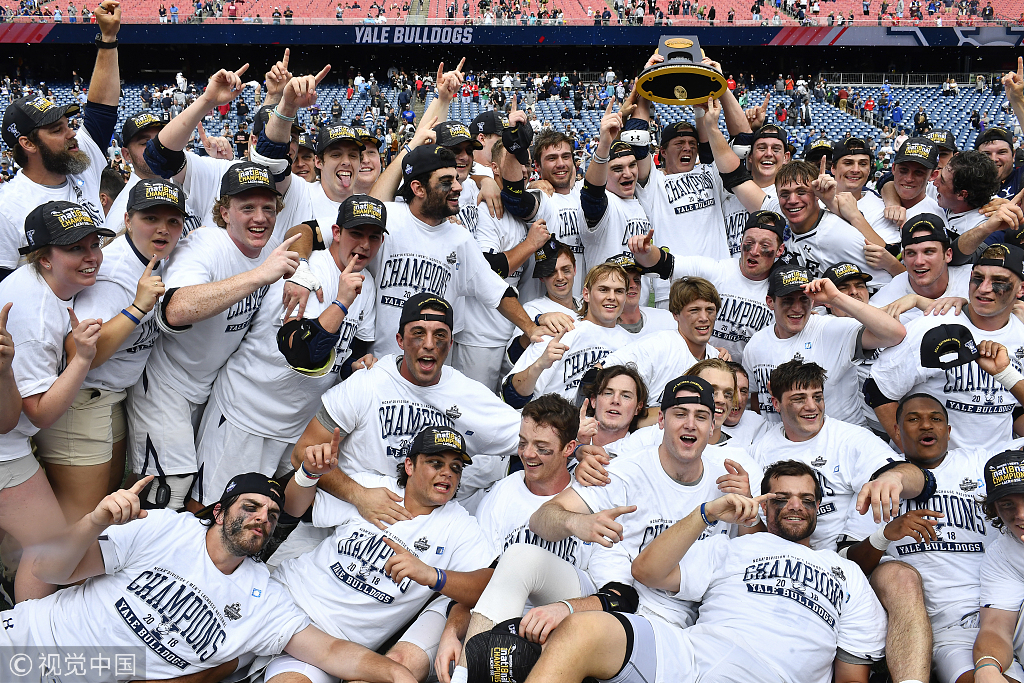 Whose bite is fiercest, a Golden Bear or a Bulldog?
Chinese basketball fans will find out the answer on Saturday at Baoshan Sports Center in Shanghai when the University of California Golden Bears clash with the Yale Bulldogs in the fourth edition of the US college Pac-12 conference's season-opening China Game.
The series debuted in 2015 when Washington defeated Texas, followed by Stanford beating Harvard in 2016 and UCLA edging Georgia Tech last season.
Apart from heightening the profile of the conference, whose previous three China Games have attracted big crowds, another reason for staging the season-opener in China is to increase basketball communication between the two countries.
"The Pac-12 is so proud to continue our partnership with Alibaba and the Federation of University Sports of China to provide Chinese fans with the best of US men's collegiate basketball," said Jamie Zaninovich, Pac-12 deputy commissioner.
"The Pac-12 China Game caps a full week of incredible cultural and educational experiences for our student athletes and gives us a wonderful opportunity to showcase the excitement of collegiate sport to Chinese audiences."
On Tuesday, the Yale squad participated in the China-US Collegiate Basketball Invitational, defeating a combined team of China's Peking University and Soochow University 93-84 at SND Cultural and Sports Center in Suzhou, Jiangsu province.
As the Chinese players were also preparing for the Chinese University Basketball Association season that opened on Wednesday, the invitational provided a great opportunity to fine-tune their game.
As well, a China-US sports education summit will be held in Suzhou on Friday to further enhance cooperation.
"Having worked closely with the PAC-12 for over four years, we are happy to see the positive changes for our Chinese youth that have resulted from this relationship," said David Liu, vice-president of Alibaba Sports Group, the event's co-organizer.
"The partnership is important to us because the Pac-12 is a top collegiate athletic conference and its spirit of excellence is something we hope to bring to all Chinese college sports.
"The Pac-12 China Game and all associated events, including the China-US University Sports and Education Summit, have strengthened ties between Chinese and US colleges and inspired Chinese athletes."
For many of the young American players, the Shanghai game marks their first visit to China, sparking their interest in the country and its culture.
"It's exciting ... we are actually having classes here and we're taking notes about our first impressions," said Cal's Paris Austin.
"The things we are doing here will give us a lot of fond memories."
Jim Knowlton, Cal's athletic director, added: "We're not here just to play. That's far from the truth. We really balance the academic and the athletic aspects of our players' development. In this case, their cultural development is really exciting."