Venom set for huge opening today
By Xu Fan | chinadaily.com.cn | Updated: 2018-11-09 10:07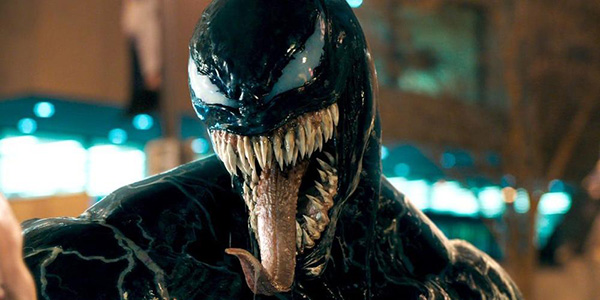 With its online booking revenue reaching 55 million yuan ($7.95 million), the upcoming superhero film Venom has beaten Detective Conan: Zero the Enforcer and Last Letter to top the box office charts this weekend.
Produced by Columbia Pictures in association with Marvel Entertainment and Tencent Pictures, the film starring Tom Hardy as the titular character will open across Chinese mainland in multiple formats, including IMAX, on Nov 9.
Initially released in North America in October, Venom has already been screened in 66 countries and regions, dominating the global box office charts consecutively for three weeks. So far, it has grossed $514 million.
First created as a self-healing material used for Spider-Man's torn suit in a Marvel's comic book in early 1980s, Venom has now evolved to become a protagonist of this over $100 million tentpole.
Around 100 promotional screenings were held across the country on Nov 4, attracting a number of Chinese fans, with a few of them dressing up to like Venom or Spider-Man for a celebration.
Although Spider-Man is not featured in the film, book fans will probably delight to see Venom is still scared of high-frequency noise, just as the comic tales depict.