Ex-Marine identified as suspect in California mass shooting
Updated: 2018-11-09 10:22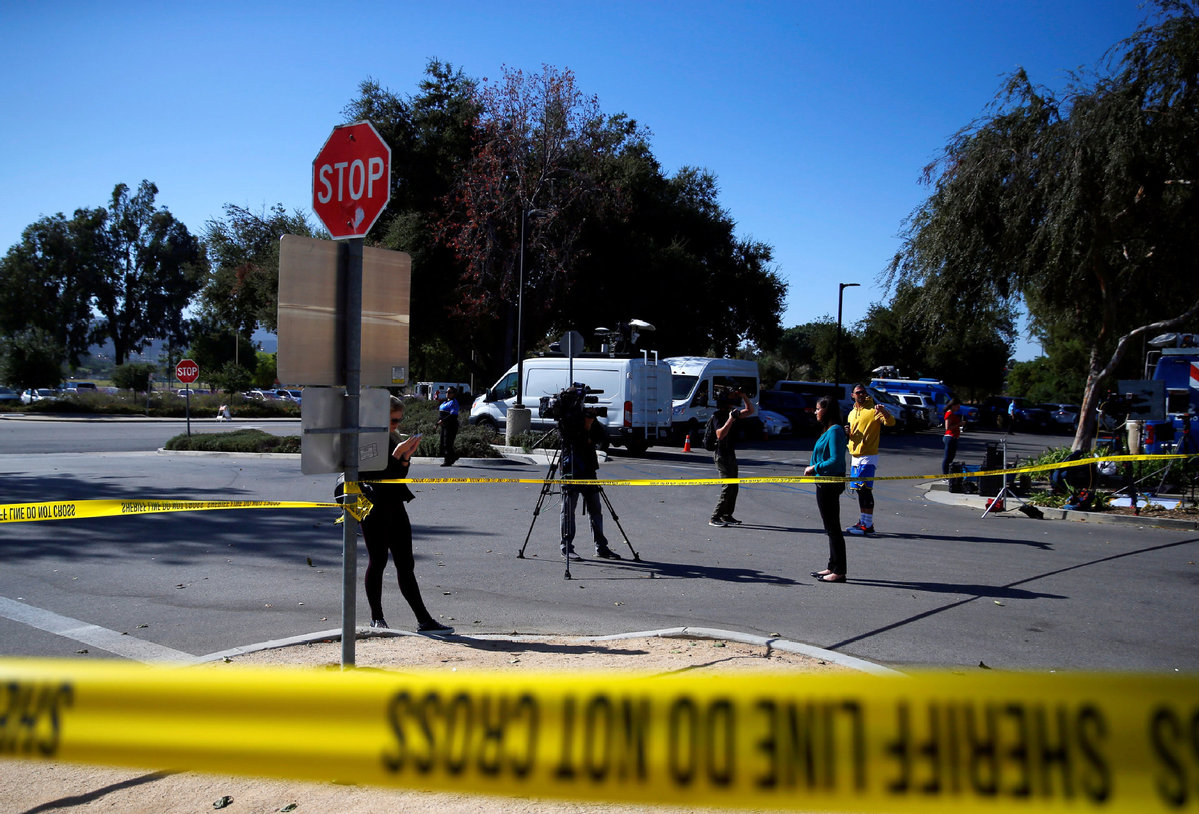 THOUSAND OAKS, Calif. - A gunman opened fire in a crowded Southern California bar popular with college students, killing 12 people including a sheriff's deputy, police said on Thursday, in the latest US mass shooting that stunned a community with a reputation for safety.
The gunman, identified by authorities as Ian David Long, 28, was found dead in the office of the Borderline Bar and Grill, located in Thousand Oaks, a suburb about 40 miles (64 km) northwest of Los Angeles after the incident at about 11:30 pm PST on Wednesday (0730 GMT Thursday), apparently having shot himself.
Ventura County Sheriff Geoff Dean told a news conference on Thursday morning that Long had apparently fired at random with a .45-caliber Glock handgun with an extra-capacity magazine. There was no known motive, he said.
"Obviously he had something going on in his head that would cause him to do something like this," Dean said. "Obviously he had some sort of issues."
Long was in the Marine Corps from 2008 to 2013, reaching the rank of corporal, and served as a machine gunner who was deployed to Afghanistan for eight months. Dean said it was possible that Long had suffered from post-traumatic stress disorder.
Dean told reporters that officers had gone to Long's home in nearby Newbury Park, about 4 miles (6 km) from the bar, in April to answer a disturbance call and found him to be agitated.
Mental health specialists talked with Long and determined that no further action was necessary.
Dean said authorities were waiting for a search warrant for Long's home.
The bar shooting was the latest mass killing in the United States and was sure to revive the debate on gun control. Less than two weeks ago 11 worshippers at a synagogue in Pittsburgh were killed by a man shouting "All Jews must die."