Unusual but true: Amazing scarf protects against air pollution
In stories this week, we have a parade of pioneering veteran cars on a historic route in the UK, an amazing scarf that protects against air pollution and more, a bridal couple who gets a ride to their wedding reception in a police car, an eco-friendly Toyota truck that can actually make pizza, and an incredible light and sound installation at the Tower of London to commemorate the end of World War I.
All the interesting, odd anecdotes from around the world are here, in our news review.
Pioneering veteran cars wow huge crowds on historic UK route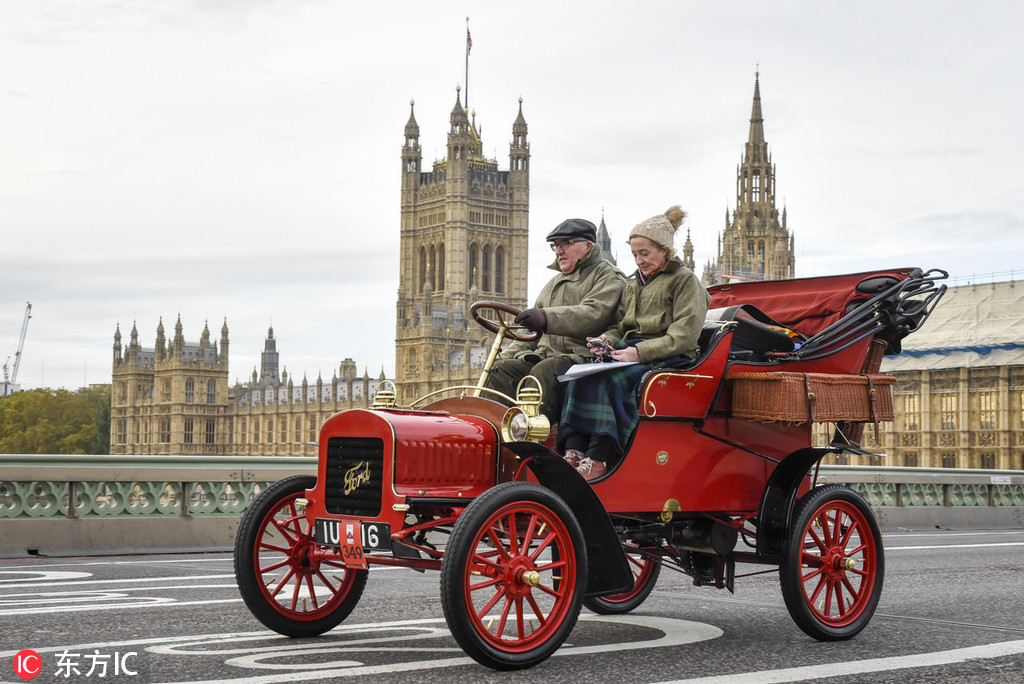 As an unseasonably mild London was still covered in darkness, nearly 400 pioneering veteran cars, their intrepid drivers and plucky passengers gathered in Hyde Park.
They waited for daybreak to signal the start of the remarkable Bonhams London to Brighton Veteran Car Run supported by Hiscox.
More than 120 years have passed since the start of the original Emancipation Run, held in 1896 to celebrate the recently passed Locomotives on Highways Act.
This raised the speed limit for "light locomotives" from 4 to 14 mph and abolished the need for a man to walk ahead waving a red flag.