Wyoming elects its first Chinese state lawmaker
By PAUL WELITZJKIN in New York | China Daily USA | Updated: 2018-11-10 00:24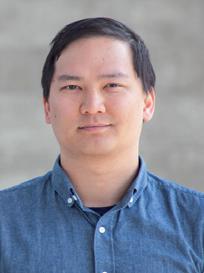 The opposition to US President Donald Trump that energized Democrats around the nation in Tuesday's election may have also played a part in Mike Yin becoming the first Chinese-American state legislator in Wyoming.
Considered by pundits to be a reliable red or Republican state, the 32 year-old Yin won the seat for Wyoming's House District 16, which covers the town of Jackson. He defeated Barbara Allen of the GOP, a former county commissioner.
"Jackson attracts a lot of young people, and it's the young people that put me in office," Yin said in an interview.
Jim King, a professor of political science at the University of Wyoming, said Yin was the Democratic candidate in a Democratic district. "Teton County, which is Yin's home, is the most Democratic county in Wyoming and is one of two where the Democratic nominees for US Senate, US representative, and governor received more votes than the Republican nominees.
"Although Wyoming as a whole is a Republican state, there are areas of Democratic support," he wrote in an email.
Yin said his parents are immigrants who met in Atlanta where he was born and raised. His father, Alfred, is a native of Yunnan province while his mother, Wooiyi, is also Chinese and was raised in Malaysia before coming to the US.
Yin graduated from Carnegie Mellon University in Pittsburgh with a degree in computer science. "I came to Wyoming for its natural beauty. The community is what will keep me here forever," he said.
Yin, a software developer, said a desire to serve the community that was inspired by his parents is mainly responsible for him seeking elective office.
"My mother and father were supported by the community in Atlanta and they gave back to the community. Now it's my turn to serve the community," he said.
Yin said his ethnicity wasn't an issue. "You do feel the need for more diversity in Wyoming but I never felt that anyone was turned off by me being Chinese," he said.
Contact the writer at paulwelitzkin@chinadailyusa.com