New fashion festival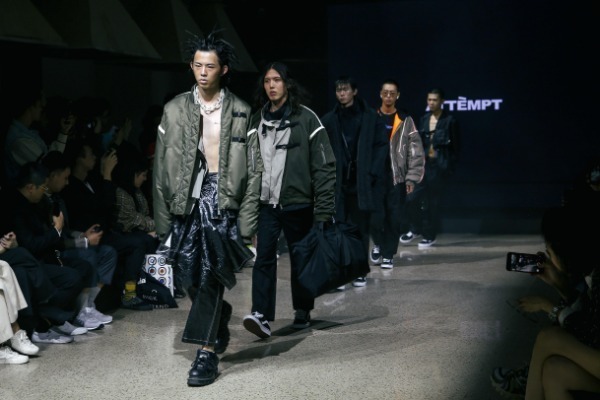 Target at young consumers debuts in city
Blank, a brand and pop culture exhibition and communication platform, has launched a biannual fashion festival to promote the country's domestic fashion brands that are catered to Chinese youth.
The inaugural festival, which was held in October in downtown Shanghai, featured a combination of fashion shows, art exhibitions, fashion forums and pop-up stores.
Twelve domestic brands including Lifegoseon, FMACM and AND REO MA, and rappers participated in the festival where the majority of the attendees were designers and young people from the industry, according to Ji Ji, the founder of Blank.
"The festival is part of our plan to build a platform that helps display and promote original domestic designs and brands, which would in turn help the development of our own fashion culture," said Ji.