Hubei shows its style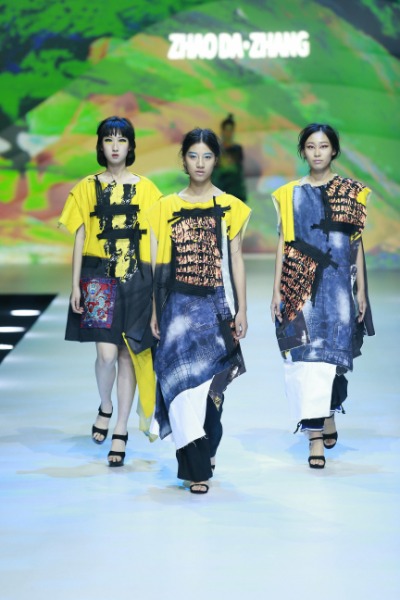 The recent Wuhan Fashion Week showcases works that hail the province's ancient culture in contemporary ways, Xu Haoyu reports.
They sang with gusto.
"Oh! My friend! With its heroic spirit, the Yangtze River appears on the field of Asia.
It shows the spirit of our nation - great and strong!
Here, facing to the Yangtze River, we sing our anthem.
I stand at the top of the mountain, looking at the Yangtze, running to the southeast."