China, ASEAN set good example for cooperation
By Tang Min | China Daily | Updated: 2018-11-12 07:06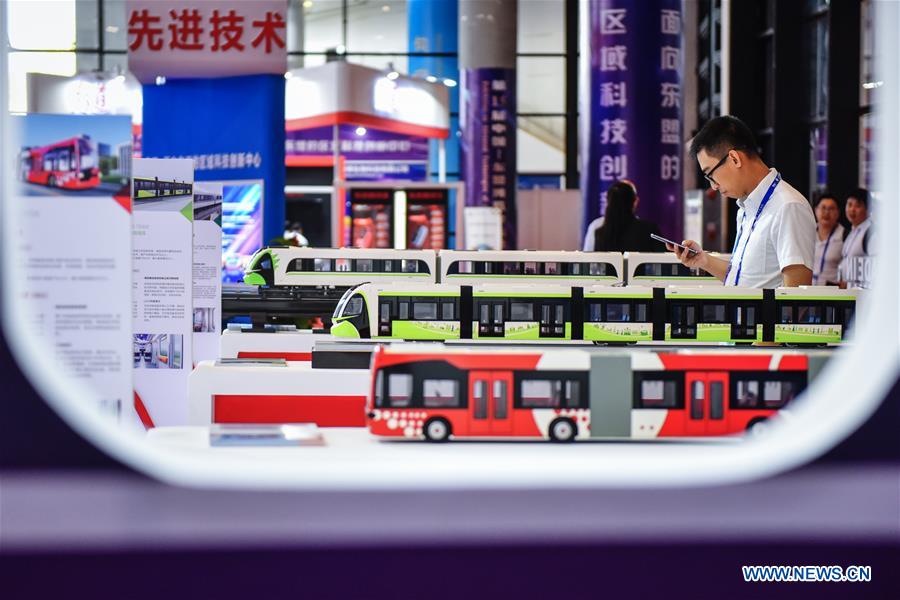 As a champion of interdependence among countries and regions, and common interest and sustainable development, President Xi Jinping has proposed the concept of a community with a shared future for mankind, in order to promote common progress of the international community. China is already in the process of establishing a community of shared future with the Association of Southeast Asian Nations. In fact, cooperation between China and ASEAN has become a model of regional cooperation in the Asia-Pacific.
For both sides, 2018 is a very special year, not only because it is the 15th anniversary of the establishment of the China-ASEAN strategic partnership and the two sides have significantly deepened cooperation in the first ten months, but also because China and ASEAN are working on a visionary plan for cooperation up to 2030. The plan is expected to help build and consolidate a China-ASEAN community of shared future and promote common development.
But building and consolidating a China-ASEAN community of shared future face some obstacles. First, various false theories regarding China, for instance, the "China threat" fallacy which views China's peaceful rise as a threat, pose a big challenge in some scenarios.
Second, the different levels of economic development of China and the ASEAN member states can make cooperation more complex and difficult. And the identical economic structures of the ASEAN states could lead to excessive competition among them.
Third, certain moves of developed countries including the United States could affect China-ASEAN cooperation. For instance, the China-US trade dispute could have a negative impact on China-ASEAN economic exchanges.
Facing such obstacles how can we build a China-ASEAN community of shared future?
To begin with, we should enhance strategic coordination, among which the Belt and Road Initiative provides plenty of room for cooperation. We should also deepen cooperation along the Lancang River and the Mekong River.
Second, cooperation in the traditional sectors of trade and investment should also be deepened. China and ASEAN have made many achievements on this front. For instance, despite being one of the world's most profitable free trade zones, the China-ASEAN Free Trade Area has been constantly improving. In addition, trade between China and ASEAN has increased by about six times over the past 15 years, with the trade volume reaching $514.8 billion and two-way investment surpassing $200 billion in 2017.
China-ASEAN cooperation will be elevated to another level due to three factors. China is set to increase its imports, which will bring many opportunities for ASEAN states. This will help established platforms including China-ASEAN Expo to play a much bigger role in expanding trade. And, as China continues to reduce domestic overcapacity, its overseas investment is most likely to increase, which would create favorable conditions for expanding two-way investment. The upgrading of the China-ASEAN FTA, too, would facilitate further cooperation.
Third, infrastructure could be a major area of deeper cooperation, as a number of ASEAN states lack sufficient expertise in the sector. As a matter of fact, the two sides have already announced a series of new projects to collaborate on, which will significantly strengthen connectivity in the region and improve regional economic prospects in the long run.
Fourth, the two sides should enhance capacity cooperation, as the Joint Statement on China-ASEAN Capacity Cooperation offers plenty of ways to deepen cooperation on the industrial chain, talents and financing. The Asian Infrastructure Investment Bank, the Silk Road Fund and the China-ASEAN Investment Cooperation Fund will try to ensure adequate funds are available in areas that need them most so they can greatly benefit the locals and regional economy.
Fifth, China and ASEAN should promote people-to-people and cultural exchanges. Actually, cooperation in this area has been fruitful-50 million people traveled between China and ASEAN states and the exchange of students reached 200,000 last year. The key to deepen exchanges lies in innovation, in which vocational and technical colleges in Tianjin have set a good example. These colleges have established Lu Ban Workshops in Thailand, Indonesia and India to offer vocational and technical training, enhancing mutual exchanges and understanding.
And sixth, exchanges and cooperation on ecological and environmental protection will be an important part of building a China-ASEAN community of shared future. Thanks to its rapid economic development causing massive environmental pollution, China has learned quite a few lessons and gathered much experience in environmental protection. And ASEAN states, many of which are still in the initial stages of economic development, could learn many a lesson from that experience.
China not only advocates the concept of a community with a shared future for mankind, but also practices and contributes to it, together with ASEAN. Therefore, given the increasingly complex global environment, China and ASEAN should deepen and widen cooperation, and help develop a more prosperous Asia-Pacific and build a better world.
The author is a counsellor of the Counsellors' Office at State Council.