Experts suggest law change to deter attacks on bus drivers
By CAO YIN | chinadaily.com.cn | Updated: 2018-11-13 10:35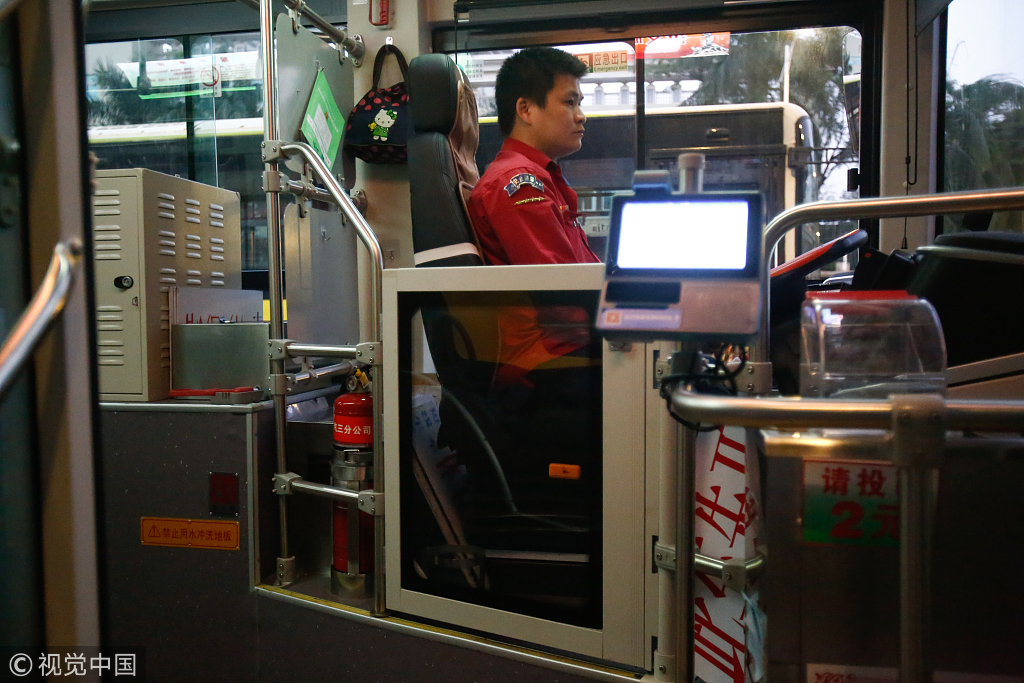 Legal experts in China have called for tougher penalties for passengers who endanger public safety by disturbing or attacking bus drivers, with some suggesting a law revision might be needed to stamp out the problem.
The Supreme People's Court organized a seminar for lawyers, judges and researchers in Beijing last week to discuss a fatal crash in Chongqing on Oct 28 in which a bus plunged from a bridge into the Yangtze River.
Footage from the vehicle's data recorder showed a female passenger hitting the bus driver seconds before the accident. Thirteen people died and two others are still missing.
The accident sparked discussion nationwide on how transportation authorities, companies and lawmakers can prevent attacks on bus drivers, which, although rare, have become a major concern for the public in recent weeks.
Yu Haisong, deputy director of the SPC's Research Office, said the penalties for such behavior should be clearly defined.
"China's Criminal Law should play its role in protecting people and in punishing those who seriously endanger public safety," he said. "A definition of this kind of violent obstruction of safe driving, as well as the punishment offenders can face, should be clarified in the law."
Lin Wei, vice-president of the University of Chinese Academy of Social Sciences, agreed and added that causing harm to a public transportation driver is more serious than other dangerous behaviors, particularly if a vehicle in moving, "so the punishment must be heavier".
Hu Yunteng, a senior SPC judge, said the offense should be added in Criminal Law, with tougher penalties guaranteed for passengers who obstruct drivers while on expressways or bridges.
As a draft law revision can take time, several experts suggested the SPC release guidelines or a judicial interpretation to help judges handle similar cases.