Artist creates 2,000 microscopic carvings in Jilin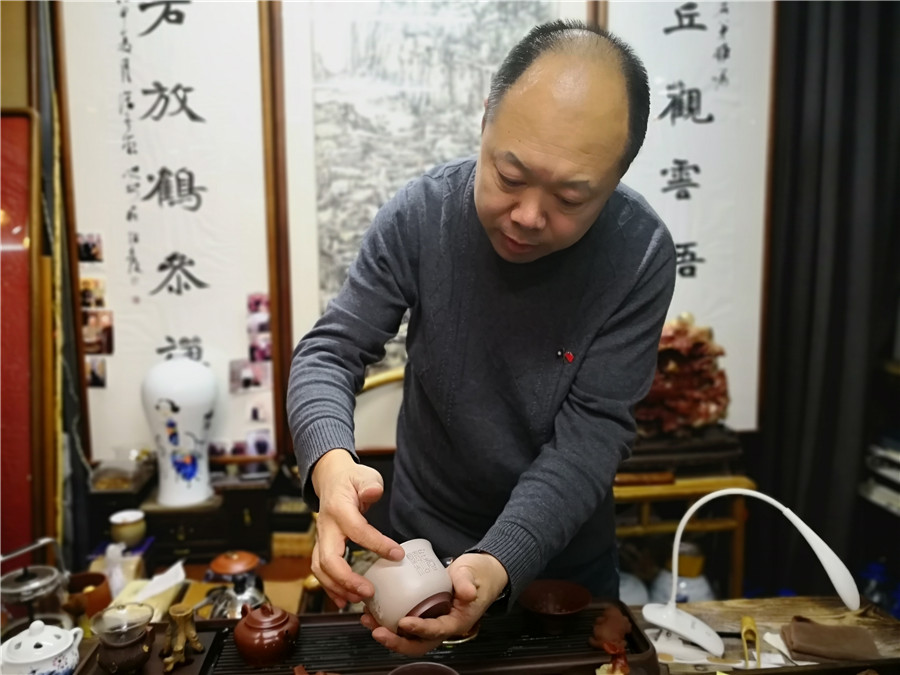 In the past 10 years, Zhao Qiushi has created more than 2,000 pieces of microscopic carvings in Changchun, capital city of Northeast China's Jilin province.
Zhao, 46, who runs an artwork studio in Changchun, created his first piece upon a customer's request in 2009.
The artist, who learned the traditional Chinese artistic techniques in university, provided the customer within five days a 30-millimeter stone ornament carved with the Heart Sutra, a popular Buddhist scripture which includes 260 Chinese characters.
Since then, he has been engaged in creating such carvings of Chinese classical literature works.
His most exquisite work is a piece of 2-square-centimeter stone caved with the Heart Sutra.
"To remain true to tradition, I never use a microscope during the creation," he said.
He attempts to create the carvings on different materials, such as dark-red enameled pottery and jade, which are also popular with his customers.