Deepening reform and opening-up will help achieve economic goals
By Zhang Deyong | China Daily | Updated: 2018-11-14 07:50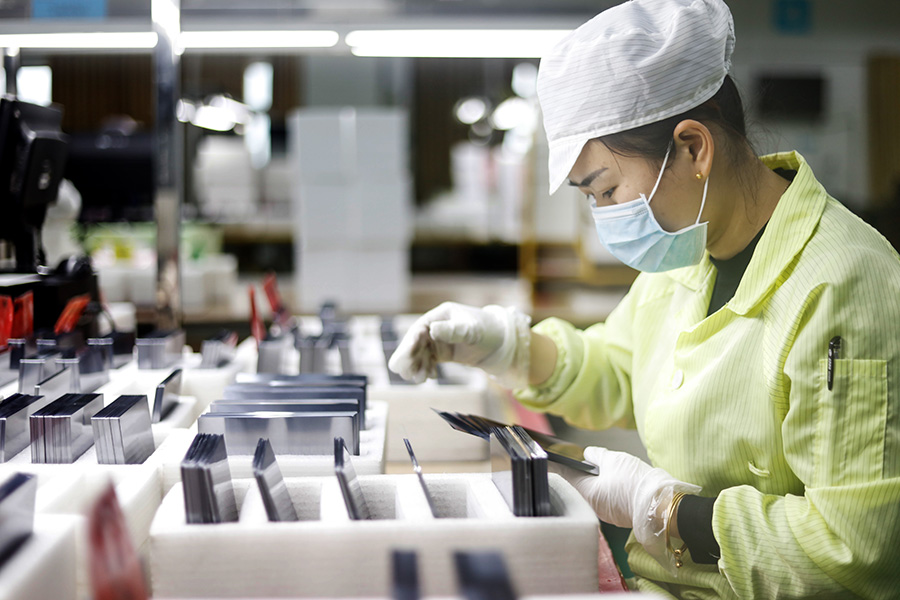 National Bureau of Statistics' data show China's GDP growth in the first three quarters was 6.7 percent. Which means China's national economic operations have remained within a reasonable range, presenting a generally stable and improving growth trend.
But the Chinese economy has been encountering severe and complicated external and internal challenges. Many economies are resorting to unilateral and protectionist trade policies, and the United States-instigated trade conflict with China has increased the external uncertainties for China's economy.
These external factors have affected market sentiments in China. And domestic reform and development have become increasingly complicated tasks, which, combined with the external factors, pose a challenge to China's economy.
But despite the changing situations, China's economy remains stable. The 6.7 percent GDP growth in the first three quarters has laid a solid foundation for the Chinese economy to achieve its yearly growth target of about 6.5 percent, especially because the urban unemployment rate in September was 4.9 percent, down 0.1 percentage points.
Also, in the first three quarters, the newly employed population in China's urban areas exceeded 11 million, achieving the annual goal a quarter in advance. The first nine months of the year also saw the consumer price index increasing to 2.1 percent, which is generally considered stable and controllable. As for Chinese residents' income, their per capita disposable income (deducting the price factor) increased 6.6 percent, keeping pace with the economic growth.
The positive factors for the economy are China's overall economic operations and the continuously adjusting and improving economic structure, which will help consolidate the generally positive trend.
Industrial structure upgrading continued steadily in the first three quarters, with the growth of the tertiary industry's value added being 1.9 percentage points higher than that of the secondary industry, and its ratio in China's overall GDP being 12.7 percentage points higher than that of the second industry.
Besides, the service industry's value added increased 7.7 percent, maintaining its fast-paced growth rate and contributing to 60.8 percent of GDP growth.
The first three quarters also saw continuous improvement in the investment structure, with investment in high-tech manufacturing increasing 14.9 percent year-on-year-9.5 percentage points higher than overall investment growth. And private investment increased 8.7 percent, up 2.7 percent year-on-year, which will help restore market confidence.
Supply-side structural reform, too, continued steadily, especially in key fields, and new driving forces developed faster. The capacity utilization rate remained stable, and enterprises' operating cost and leverage ratio reduced, while the asset-liability ratio of industrial enterprises above the designated size declined and the commercial housing sector's inventory declined further.
The first three quarters also saw rapid growth of emerging industries, and the value added growth rates of high-tech enterprises, manufacturing and strategic emerging industries were 11.8 percent, 8.6 percent and 8.8 percent, respectively-way higher than the overall value added growth of industrial enterprises above the designated size. This promoted the rapid growth of new economic driving forces, laying the ground for optimization of the economic structure.
Since the generally stable and improving growth trend has not changed despite China facing complicated external and internal challenges, it can be safely said that China's economy is still strong and resilient, and will remain so because of its more than 1.3 billion consumers, the world's largest middle-income group and Chinese people's pursuit of a beautiful life. Moreover, China has a sound industrial system and supply chain, which can prevent as well as manage risks. And that the central government has launched a series of macro-control policies to stabilize employment, trade, investment and the financial market means demand will further expand and economic structural adjustment will expedite.
China's active and effective fiscal policy and prudent and flexible monetary policy will stabilize economic growth. Therefore, by deepening reform and opening-up, China can maintain its generally stable and improving growth trend, and achieve its economic and social development goals despite the challenges it faces.
The author is a research fellow at the National Academy of Economic Strategy, Chinese Academy of Social Sciences.