Tutor program for HK learners starts
By YANG FEIYUE | China Daily | Updated: 2018-11-14 08:13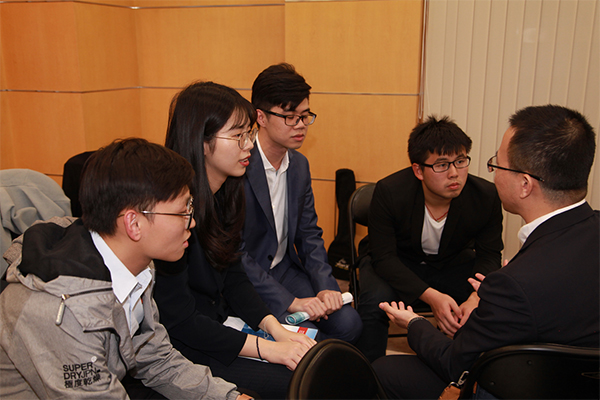 A tutoring program for Hong Kong students studying finance in Beijing kicked off in late October.
A total of 34 students from eight institutes of higher learning in the capital will receive guidance from 18 financial experts, as well as access to internship opportunities as part of the yearlong program.
The goal is for students to better understand the financial market on the mainland, and strengthen their academic and employment competitiveness.
The program is part of the young talent exchange and cultivation cooperation between the Hong Kong-based Fin Society and the All-China Financial Youth Federation.
"I've worked on the mainland for 20 years. I deeply understand that infinite opportunities can be found only by immersing in mainland life," says Shannon Cheung, president and chief executive of the Fin Society.
At the moment, there are more than 1,700 Hong Kong students in Beijing. Most of them study finance, economics and industry-and-commerce management, according to Cheung.
The program will create a bridge between school and society for Hong Kong students, and help them better grasp national development opportunities and broaden their personal development, Cheung says. He says he also hopes that those students will become tutors within the program in the future.
The tutors come from such financial departments and institutes as the China Banking and Insurance Regulatory Commission, Bank of China and China Life Property and Casualty Insurance.
Each tutor will be in charge of up to three students and will offer at least one face-to-face tutoring session every two months.