China's ancient cultures bringing heroes to life for digital generation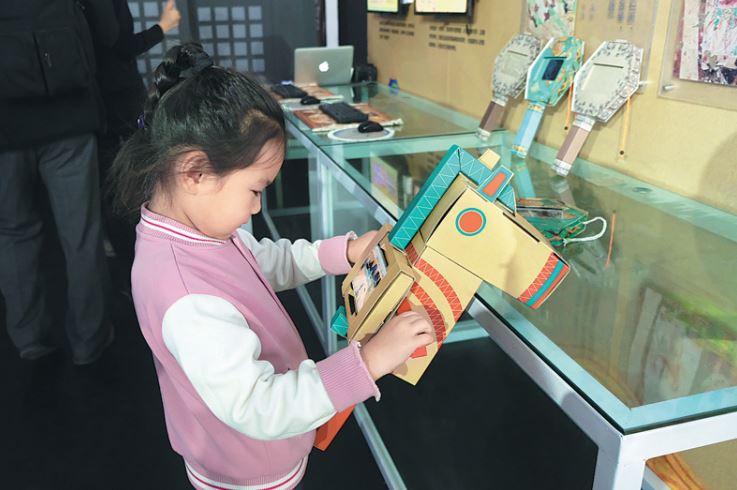 Gaming titles come and go, but creating one with a long lifespan requires developers to nail a number of crucial elements.
Dazzling visuals, smooth playability and a well-balanced incentives system are all important, for sure. However, arguably trumping all those is incorporating an engrossing background story to give characters substance and credibility.
Most of the major titles are largely built around fantastical worlds dreamed up in the minds of their creators, however Tencent's homegrown hit King of Glory bucks that trend.
The game, which boasts 200 million registered users, is uniquely Chinese in almost all aspects.
It was developed here and features characters from Chinese history-a creative strategy that has reaped rich rewards.
King of Glory now boasts one of the country's largest pro mobile e-sports competitions-the King Pro League (KPL), established in 2016. Broadcasts of its 2018 spring season were viewed 6.6 billion times online. Perhaps, more significantly, the game's international version was one of six titles used in e-sports' historic debut at the 2018 Asian Games in Indonesia, where Team China won gold.
And King of Glory is continuing to delve deeper into Chinese culture to expand its universe.
The game marked its third anniversary by staging a concert at Wuliangye Chengdu Performing Arts Center in Chengdu, Sichuan province, on Oct 28. The stunning show featured performers-both real-life and ones conjured by state-of-the-art augmented reality (AR) technology-playing the roles of iconic figures from Chinese history and mythology.
The show came hot on the heels of the launch of a new visual-effects package for a character called Yang Yuhuan, based on the historical figure who was known as one of the Four Beauties of ancient China. The update was accompanied by a specially themed score performed by Chinese folk music favorite Han Hong.
The new effects were inspired by the ancient history of Dunhuang, a major stop on the Silk Road in Gansu province.
"I have always loved the culture of Dunhuang and I wanted the music to evoke its long and rich ancient history," said Han, who performed at the Chengdu concert.
"We want to trace the footsteps of Chinese history and pass everything on to the next generation."
To ensure the effects and narrative are as authentic as possible, developers worked with the Dunhuang Research Academy (DHRA), which is responsible for the conservation and management of the Mogao Grottoes, the Yulin Grottoes and the Western Thousand-Buddha Grottoes at the ancient site.
With such meticulous research, the game acts as something of a history lesson for players.
"The culture of Dunhuang contains many great values including peace, inclusiveness, teamwork and fairness which should still be promoted in modern society," said Zhang Xiantang, the academy's deputy director.
"We have to use the modern concept and new technologies to absorb and present the core and meaningful elements of Dunhuang culture.
"Dunhuang is a huge treasure trove of our country's history and culture. Although it's famous enough, not everyone, especially the young generations, knows about it.
"Last year, we welcomed about 720,000 tourists, and this year our goal is to reach two million. Even so, this is a country with over a billion people, so we have the potential to reach so many more.
"Our academy is 74 years old, and there have been four generations of researchers. We have devoted ourselves to protecting and perpetuating Dunhuang culture.
"Now, the young generation is attracted by e-sports, so we can promote the culture and catch the new generation's attention."
The action in King of Glory is also driven by other episodes from Chinese history. Earlier this year, a theme song entitled Forever Chang'an accompanied the launch of a new version of the game that is based on the history of Chang'an, an ancient capital of over 10 dynasties.
The music was composed by Canadian Academy Award winner Howard Shore, whose Hollywood credits include The Lord of the Rings and The Hobbit trilogies.
"We will keep exploring and using Chinese culture and combining them with our game," said Zhao Hongfei, King of Glory's music director. "Many of the gaming characters and heroes of our game originate from Chinese history and mythology.
"If we can create a Dunhuang theme song for Yang Yuhuan, we can create theme songs for all the heroes.
"The creation of the theme songs for gaming characters is an innovative move in the e-sports world.
"We want every player to find their favorite heroes in the game, and we will give the heroes more values and add more elements from Chinese culture."