Amputee female welder becomes online celebrity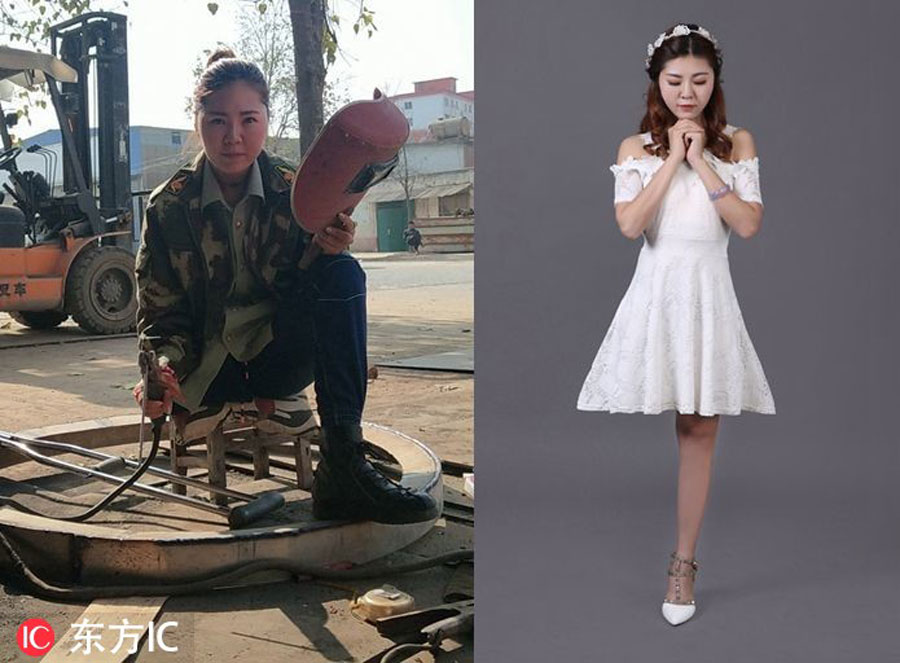 Luo Yu, 30, a native of Zhoukou in Central China's Henan province, suffered a life-long loss when she was 3, the victim in a traffic accident that took away her right leg.
The disability brought her difficulties in studies and life, and she dropped out after finishing middle school. After that she worked as a supermarket clerk, a restaurant cashier and a factory worker.
She had to work harder than others. But her strong will also won her first love, yet after three years, when they were set to marry, strong opposition from his family derailed their plans.
The setback frustrated her for a long time, and Luo decided to travel. She climbed mountains, went skiing and bungee jumped. During the trips, she made many friends.
In 2017, Luo decided to settle down and wanted to find a stable job. Her father suggested being a welder, since she could sit down work.
When she shared her experience as a welder, she gained many supporters online, with some adding her a friend and trying to pursue her romantically. Luo said she has refused some 300 proposals.
"I do really want to have a boyfriend in real life, after we get along with each other for a long time and finally enter the palace of marriage," she said.