Nutrition company scents opportunities from opening-up
By Liu Zhihua in Shanghai | China Daily | Updated: 2018-11-14 11:23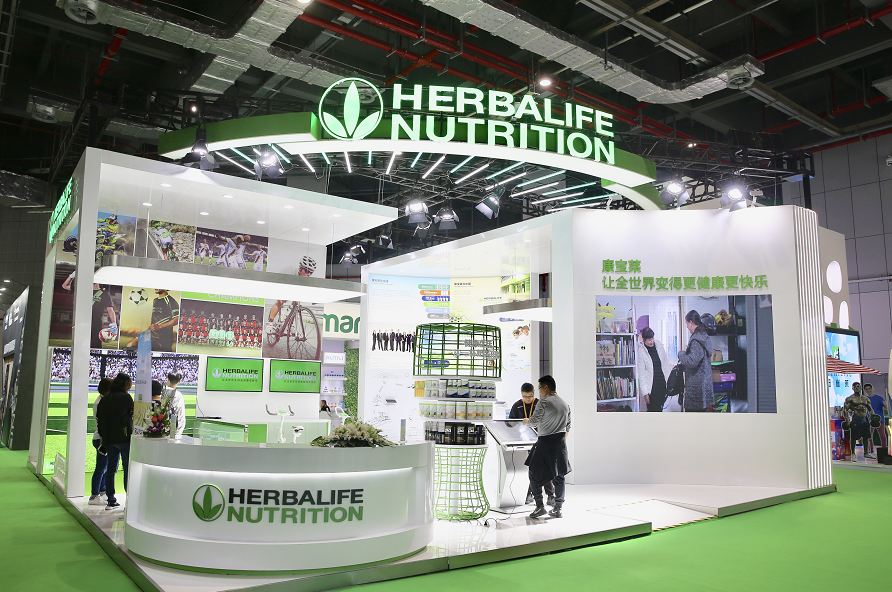 China's further opening-up promises tremendous business opportunities for foreign companies in the world's second-largest economy, a top executive of a global nutrition player said.
The country's fast-growing middle-income group and ongoing consumption upgrades are leading to rising nutrition awareness and market demand, said Zheng Qunyi, chairman of Herbalife Nutrition China, after hearing President Xi Jinping's keynote speech at the opening ceremony of the first China International Import Expo, which was held from Nov 5 to 10 in Shanghai.
China is taking solid steps to expand financial opening-up; to continue to advance opening-up in the service sector; to deepen opening-up in agriculture, mining and manufacturing; and to accelerate the opening-up process for sectors including telecommunication, education, medical treatment and culture, Xi said.
"The message is clear to the international community and to all the companies doing business in the country, that China will become a more open and more accessible marketplace for global companies," Zheng said.
"China is one of the fastest-growing markets for us ... China's further opening-up provides a very good opportunity for Herbalife Nutrition and other multinational corporations' long-term development in the country."
The company said it will invest 700 million yuan ($100.6 million) in its China Growth Program, aiming to inject new momentum into its Chinese business development.
The funds have been earmarked for brand promotion; product research and development; training and education for distributors, employees and consumers; technology updates; and merger and acquisition activities, among others.
The Chinese society has three "megatrends", Zheng said - having the world's largest overweight population and a fast-growing middle-income group against the backdrop of an aging society.
The company's business fits well with the national Healthy China 2030 initiative, because it provides healthy solutions to the aging and obesity problems, focusing on nutrition and promoting healthy lifestyles to help people to live healthier and happier, while the Chinese people have increasing spending capacities, according to Zheng.
"We are so glad President Xi made it clear that China will be more open, as that means greater market opportunities for us," Zheng said.
Herbalife Nutrition displayed 50 products in 20 categories during the expo, many of which had not yet been launched in the Chinese market, sparking intense interest among the expo visitors from the business, science, government and consumer groups, Zheng said.
The company sells products in more than 92 countries and regions, but the Chinese market is the most important because it is one of the fastest-growing markets and it still has great potential, according to Zheng.
In the third quarter of 2018, Herbalife Nutrition's net sales in China increased 27 percent year-on-year.
Its revenue from China in the past five years totals more than $3.5 billion, with a compound annual growth rate of 17 percent.