Official: EU optimistic on expanding Chinese market
By Zheng Xin | chinadaily.com.cn | Updated: 2018-11-14 18:02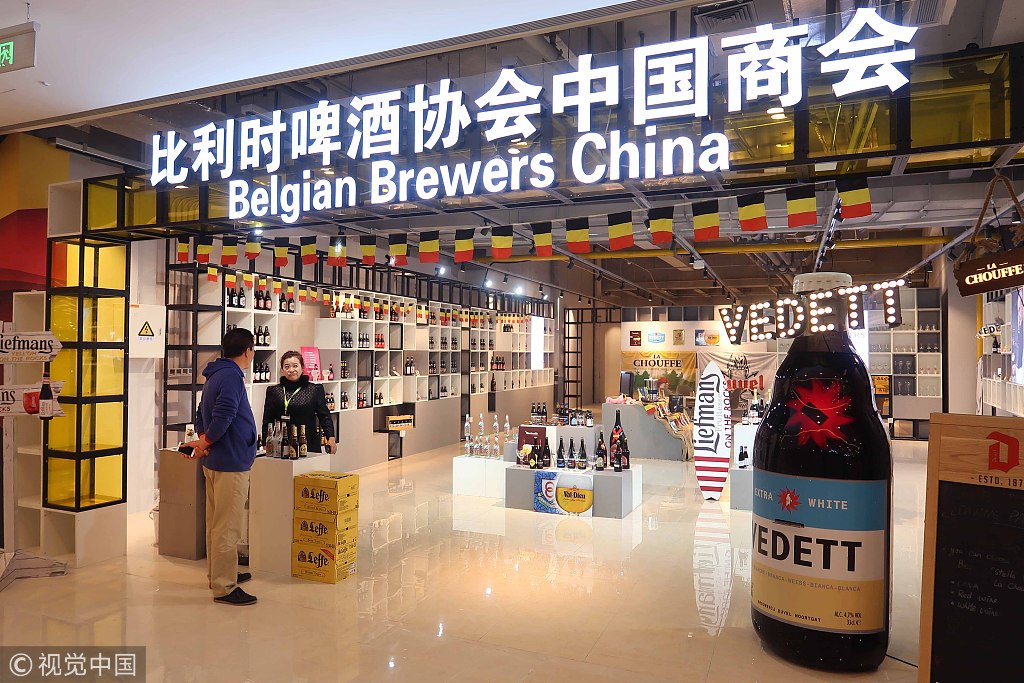 The European Union is finding great opportunities and potential in the Chinese market, thanks to the rising middle class and the people's increasing purchasing capacity, according to an EU official.
For Chinese consumers, food is not only about satisfying one's hunger anymore, and safety and quality is becoming increasingly important.
"Chinese consumers' tastes have changed compared with 20 years ago and they want to try something different now," said Sergio Pavon, an international relations officer at the EU Commission.
"We see opportunities in the Chinese market and we want to tap the potential of the growing purchasing capacity in the country."
According to Pavon, Chinese consumers are demanding quality and safety products more than ever, and the EU is perfectly placed to provide just that.
"We want to promote our food policy, as we have the highest safety standards in the world," Pavon said.
Unlike many other exporters, the EU focuses on high-quality rather than mass production, with an emphasis on top standards, he added.
Just as one can choose different recipes according to taste, the 28 different countries in the EU all have varying traditions, meaning the union can provide a massive range of goods, he said.
"Some food is produced only in certain regions, such as certain meats, cheeses and wines, with many workshops dating back thousands of years," he said.
"The food we are introducing also links to tradition, heritage and customs, and we want to market our heritage to Chinese consumers."
Pavon said he was glad to hear President Xi Jinping's determination that China will further boost people's incomes and stimulate consumption to unleash the domestic market.
"I'm glad to hear that the Chinese government will give firm support to trade liberalization and economic globalization, and continuously open the Chinese market to the world," he said.
During the China International Import Expo in Shanghai, the Chinese government reiterated the country will continue to proactively attract foreign investment and safeguard the legitimate interests of foreign-invested businesses, as part of efforts to shore up the economy.
According to Pavon, it is important for the EU to participate in the CIIE, as it provides an excellent opportunity for both parties.
He added he is looking forward to participating in the next expo.