Building a more prosperous Asia-Pacific
China Daily | Updated: 2018-11-15 07:19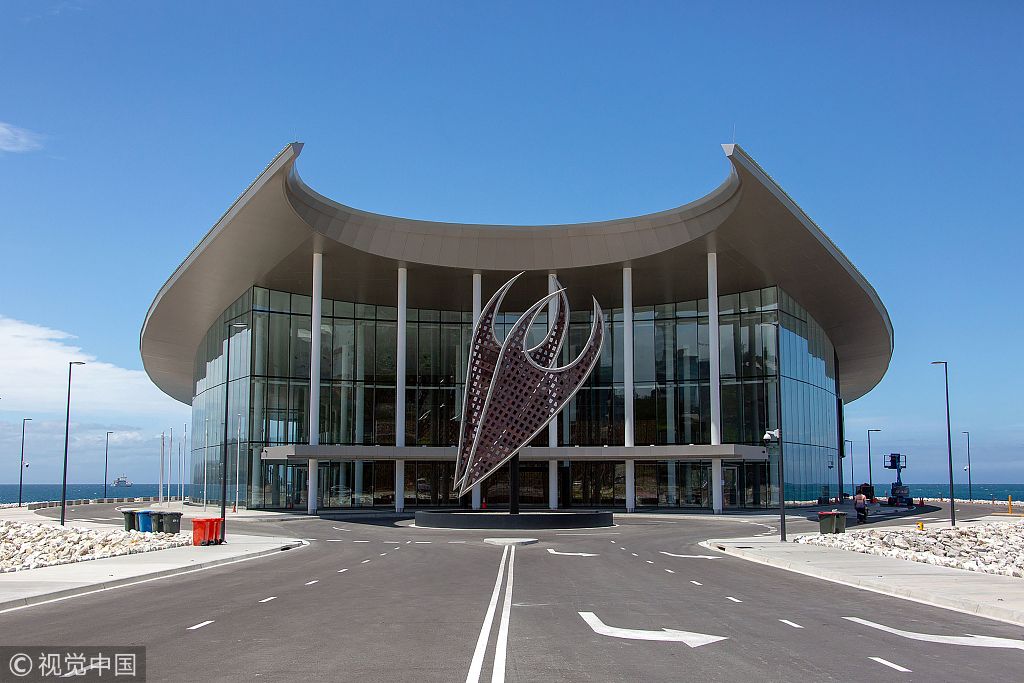 Editor's note: Aiming to deepen regional cooperation and economic integration in the Asia-Pacific region, Premier Li Keqiang is on an official visit to Singapore from Monday to Friday, during which he is also scheduled to attend the 21st China-ASEAN leaders' meeting, the 21st ASEAN-China, Japan and Republic of Korea leaders' meeting, and the 13th East Asia Summit. And President Xi Jinping will attend the 26th APEC Informal Leaders' Meeting on Nov 17-18 to address regional trade issues. How can the regional countries deepen economic integration and cooperation in the Asia-Pacific? Two experts share their views on the issue with China Daily's Liu Jianna. Excerpts follow:
An Asia-Pacific FTA can further boost trade
Deeper economic and trade cooperation is among the most notable achievements China and the Association of Southeast Asian Nations have made in the last few years. It has raised the two-way trade volume to more than $500 billion, close to the China-US trade volume. Deeper cooperation has also raised two-way investment to over $200 billion. And China has been ASEAN's largest trade partner for nine consecutive years while ASEAN has been China's third-largest trade partner for seven years in a row.
The impressive two-way economic and trade relations can be largely attributed to the establishment of the China-ASEAN Free Trade Area, which should prompt China's decision-makers to more actively promote FTAs with other economies and regions.
To deepen economic integration and promote common prosperity, the relevant countries, especially China, should make concerted efforts to conclude the Regional Comprehensive Economic Partnership negotiations at an early date, especially because the United States is keen to sign free trade agreements with its trade partners including Japan and the European Union, likely with the bitter "America first" terms as in the US-Mexico-Canada Free Trade Agreement. If that were to happen, China would be further marginalized.
Most important, the inking of the RCEP requires unity and cooperation between China and Japan, given India's understandable hesitation over the regional partnership.
As for strengthening cooperation on a larger scale in the Asia-Pacific, the establishment of an Asia-Pacific FTA will produce the most desirable results. But since APEC is only a forum, it alone may not be able to promote regional economic cooperation. So for best results, APEC should be institutionalized to play a larger role.
And that Japan led the signing of the Comprehensive Progressive Trans-Pacific Partnership after the US' withdrawal from the original TPP agreement last year should encourage the other Asia-Pacific countries to realize closer cooperation for the benefit of all.
Yet regional leaders also have to exchange more visits, strengthen political cooperation and deepen mutual political trust to realize closer regional cooperation. And more military cooperation and joint military drills could help foster regional unity and reduce frictions.
Nevertheless, even while promoting regional and global cooperation, China should maintain a low key, and reassure the US that its growing influence does not pose any threat to the US, because friendly Sino-US relations will make a more prosperous Asia-Pacific a reality sooner rather than later.
Zhou Yongsheng, a professor at the Institute of Japanese Studies, China Foreign Affairs University
BRI can help deepen regional cooperation
Over the past few years, China and ASEAN have overcome many obstacles, including the South China Sea issue, to re-establish relatively good relations. As such, the two sides have set a good example of shelving differences while expanding regional cooperation.
In its cooperation with ASEAN, China has paid special attention to the exchange of views on major global issues. As the rise of trade protectionism in some parts of the world has had a negative impact on the multilateral trade system, China and ASEAN, in their common interests, should take joint measures to safeguard free trade. The consistent stances of China and ASEAN on this issue are conducive to not only combating protectionism, but also promoting closer regional cooperation.
In this regard, the Belt and Road Initiative offers a lot of opportunities to deepen regional cooperation.
Liu Jiangyong, a professor at the Institute of International Relations, Tsinghua University