Brighter future in store for private sector
By Ye Qing | China Daily | Updated: 2018-11-15 07:23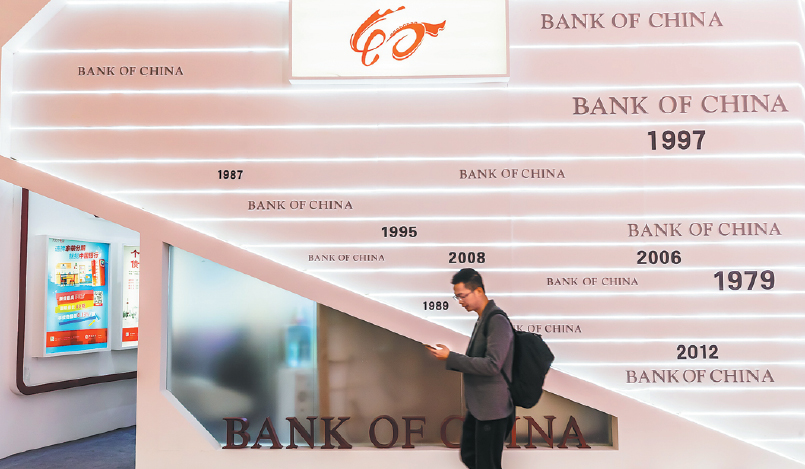 Over the years the private sector has experienced impressive growth, generating more than 50 percent of the country's GDP in 2015-from a mere 1 percent in the early days of reform and opening-up. In provinces such as Henan, Zhejiang and Fujian, the non-State economy's overall economic output is more than 60 percent, even 70 percent, of the total provincial output.
By the end of 2016, non-State enterprises employed up to 310 million people-150 million more than in 2010. And by the end of 2015, the number of private enterprises had jumped to 19.08 million from 9.68 million in 2011, providing employment for more than 50 percent of college graduates, with individual businesses employing nearly 117 million people, a growth of 25.14 percent from 93.35 million in 2013, and private enterprises employing about 164 million people, an increase of 30.94 percent from 125 million.
The fact that private enterprises have contributed more than 50 percent of tax revenue; over 60 percent of GDP, investment and research and development; and more than 70 percent of technology innovation; and account for over 80 percent of urban employment and more than 90 percent of newly added jobs with only 40 percent of the resources shows their remarkable contribution to China's economic development.
Besides, 28 Chinese private enterprises are now among the top 500 companies in the world, up from just one in 2010.
But despite all this, there is still misunderstanding about the private economy's role in China's economic development and thus its future. For instance, an article titled "It's Time to Bid Farewell to the Private Sector" has drawn widespread attention, as well as public opposition. Unfortunately, the China-US trade conflict, along with such absurd arguments, has unsettled the private sector to some degree.
To address the private sector's concerns, President Xi Jinping has emphasized its importance to China's economy five times in just a little over one month. Xi's support for its further development will strengthen the private sector, ushering in another spring for private enterprises. And that a slew of measures have been introduced recently to promote the development of the private sector will further boost its confidence.
First, the government has reduced the tax and fees for private enterprises. A series of tax reduction measures introduced this year are expected to lower enterprises' burden by more than 1.3 trillion yuan ($187 billion), according to the Ministry of Finance.
For example, the Beijing Bureau of Finance has reduced tax, administrative fees and government-managed funds by about 1.02 billion yuan this year.
Second, local governments in Shanghai, Zhejiang and Jilin have set up bailout funds to help listed companies weather the storm. Recently, Shanghai issued guidelines to facilitate the healthy development of the private sector, vowing to constitute a more than 10 billion yuan fund to help enterprises overcome their difficulties. Some reports say State assets in 13 regions including Shenzhen, Hunan, Zhejiang and Beijing are being used to defuse the crisis triggered by the stock rights pledge business, or to prepare bailout packages for enterprises, with more than 100 billion yuan worth of bailout packages already introduced.
Third, financial institutions have implemented debt-to-equity swap programs to help companies in need. For instance, the Industrial and Commercial Bank of China Financial Assets Investment Limited recently agreed to swap debt for equity in GCL Intelligent Energy, amounting to 490 million yuan, the company's first debt-to-equity swap program extended to a private enterprise. In fact, the debt-to-equity program was one of the major measures proposed by the State Council, China's Cabinet, 20 years ago to help large and medium-sized State-owned enterprises surmount their difficulties. Today, not only the SOEs, but also private enterprises can participate in debt-to-equity programs.
Fourth, led by brokerages in Hubei province, the securities industry is extending support to private enterprises through asset management programs. Tianfeng Securities in Hubei has introduced the first asset management plan worth 1.05 billion yuan to help private enterprises mitigate the risks of the stock rights pledge business. By the end of Sept, 11 listed companies in Hubei, a majority of them facing the risk of forced liquidation or transfer of corporate control, had pledged more than 90 percent of their stock rights.
Fifth, Fang Xinghai, vice-chairman of China Securities Regulatory Commission, announced at the China International Import Expo in Shanghai, that China will establish a science and technology innovation board on the Shanghai Stock Exchange and experiment with a registration system for listed companies. This aggressive capital market reform will help make the market more tolerant and open to innovation.
In the past, a number of innovative enterprises failed to get the support of the domestic capital market due to rigorous requirements for market performance and ownership structure. The new board has been designed to change this situation and boost the development of innovative enterprises.
Sixth, policy implementation and coordination will be improved. For instance, enterprises irrespective of their ownership structure will apply the same standards for overcapacity reduction and deleveraging, while adopting a distinctive approach in areas such as safety supervision and environmental protection. These moves will reassure the real economy of the government's resolve to treat private companies fairly, in order to realize healthy and balanced growth.
Seventh, entrepreneurs' personal and property safety would be safeguarded as President Xi has stressed. At the annual "two sessions" in 2014, Zhuang Congsheng, then vice-president of the All-China Federation of Industry and Commerce, said that the rule of law should be promoted to boost the development of the private economy. He cited a news report in late 2013 that said the director of a county bureau claimed he could ruin an enterprise any time he wanted, hinting that unchecked use of power by officials in examining, approving and administering enterprises poses a threat to the development of private enterprises.
But now that Xi has vowed to protect entrepreneurs, removing their doubts over the further development of their companies, China's economy will not only receive stronger support from the private sector, but also more private enterprises will enter the Fortune 500 list.
The author is deputy director of Hubei Statistics Bureau and a member of the Academic Committee of Pangoal Institution.