China, US culture more similar than different
By Berlin Fang | chinadaily.com.cn | Updated: 2018-11-15 11:09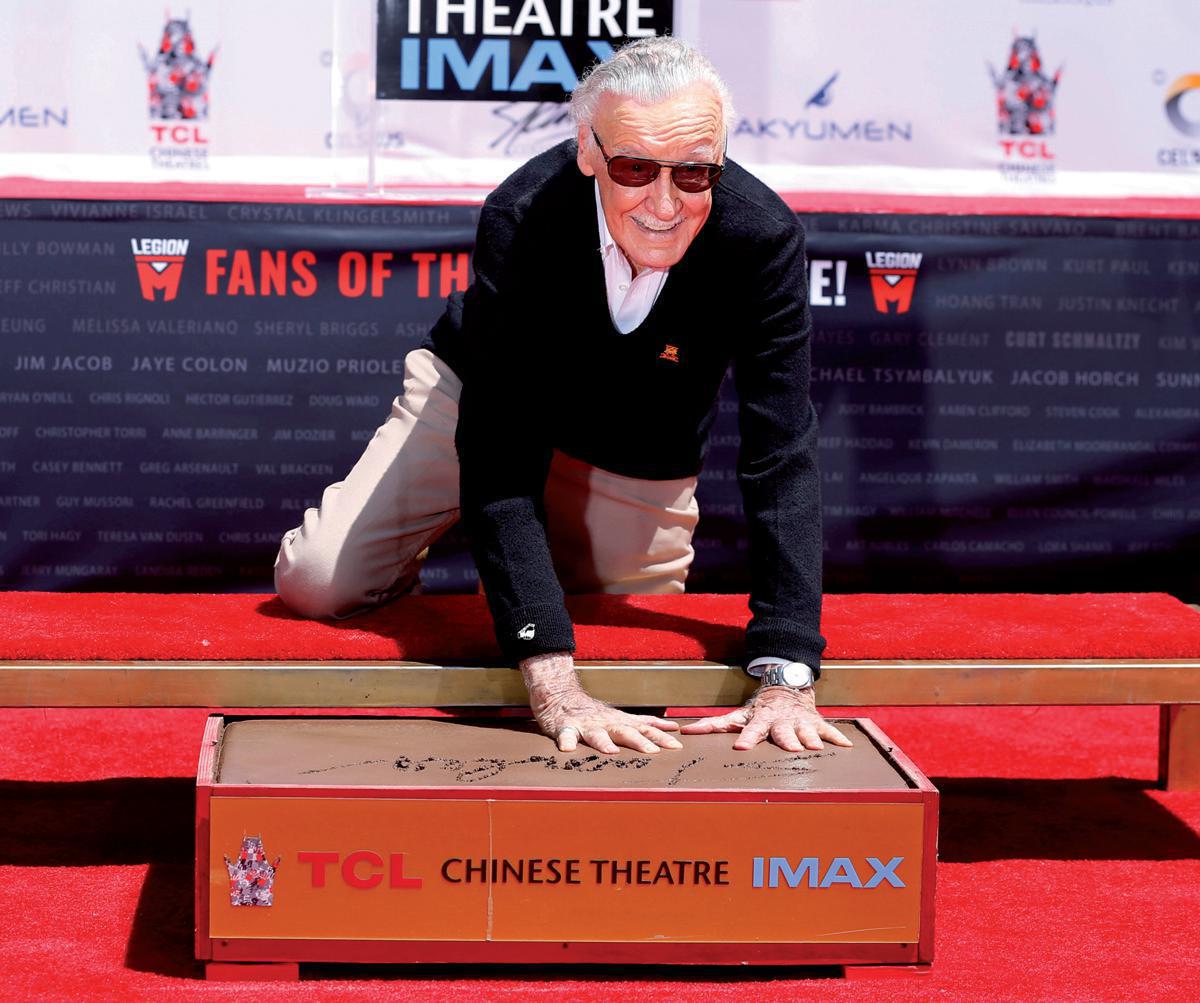 In recent weeks, we witnessed the loss of two high-profile creators. America lost Stan Lee, comic book writer, editor and publisher, who created a parade of larger-than-life superheroes like Spider-Man, Iron Man, The Incredible Hulk and the X-Men. At the same time, China mourns the death of Louis Cha, or Jin Yong as he is known among Chinese speakers, best known as the author of a dozen wuxia novels and an accomplished journalist and historian.
I became acquainted with Jin Yong's work during middle school, when China had just opened up to the influences of the outside world, including Hong Kong, which was not returned to China at that time. Jin's works gained popularity among elites and the masses, creating worlds of fantasy through the novels as well as derivative products. Many TV series have been created from Cha's most famous works, such as the Condor Heroes trilogy. On a rainy day, our physical education teacher would read The Legend of the Condor Heroes to us in lieu of meeting on the school playground. It was the kind of read-a-thon I wish schools today would re-instate, in the midst of an increasingly test-driven culture which has virtually banished reading for pleasure, a problem exacerbated by shortened attention spans in the era of WeChat Moments.
Cha's novels do have instructional value, despite their role as entertainment. Cha set his fantasies in historical eras that actually took place, such as the Jin-Song Wars, leaving behind names like Yue Fei we read about in history books. They inspire us to learn more about history. And his Chinese is fresh and crispy, like a spring mix salad.
More importantly, Cha taught heroes are made through dedicated effort. The Legend of the Condor Heroes portrays its main hero Guo Jing as someone with average intellect and strength, compared to Yang Kang, a child prodigy of martial arts. Guo would be disqualified as a hero by the standards of the Hulk, Superman or Spider-Man, who already possess supernatural size, strength or mental ability. How on earth did he manage to enter the pantheon of heroes? He was quite a learner, seeking out teachers to improve his skills. He was also known for his pursuit of the "right path", while Yang was seeking skills in the absence of character. Without a righteous purpose, skills destroy their own master. Wuxia is much more than just wu, the physical aspects of kung fu; the word xia refers to the type of individual who would correct social wrongs when they see them. A xia would help the downtrodden, the oppressed and the voiceless.
Guo's journey as a hero is deeply rooted in Chinese culture, which teaches to succeed at anything, one has to endure hardship, put in effort and learn from anyone who has something to teach. Guo Jing would have embraced Angela Duckworth's idea of grit, Caroll Dweck's concept of the growth mindset and Malcolm Gladwell's 10,000 rule for mastery I have heard so much about in recent years.
I remember how, when I was in management training in China at the beginning of the 2000s, we learned about theories from Singapore, Japan, Canada, America and Europe. We wanted to figure out what Japan's quality control method was about. We absorbed theories about situational leadership and the Strengthfinder. We learned from Swedish simulation games that can be used in decision-making or sales and marketing. This is happening in many other fields as well. I remember China as a learner.
As China and the United States are involved in prolonged trade tensions, I am frustrated to see the two countries continue to talk past each other. When America attributes China's fast growth to intellectual property theft and unfair business dealings, it is ignoring Chinese values — the idea that practice, learning and hard work make a master. Guo Jing is not a Hulk or Superman, someone with supernatural power. He has done his share of work to gain respect and ultimately victory among his fellow heroes.
Berlin Fang is a US-based instructional designer, literary translator and columnist writing on cross-cultural issues.