Changsha artist uses old newspapers to create oil paintings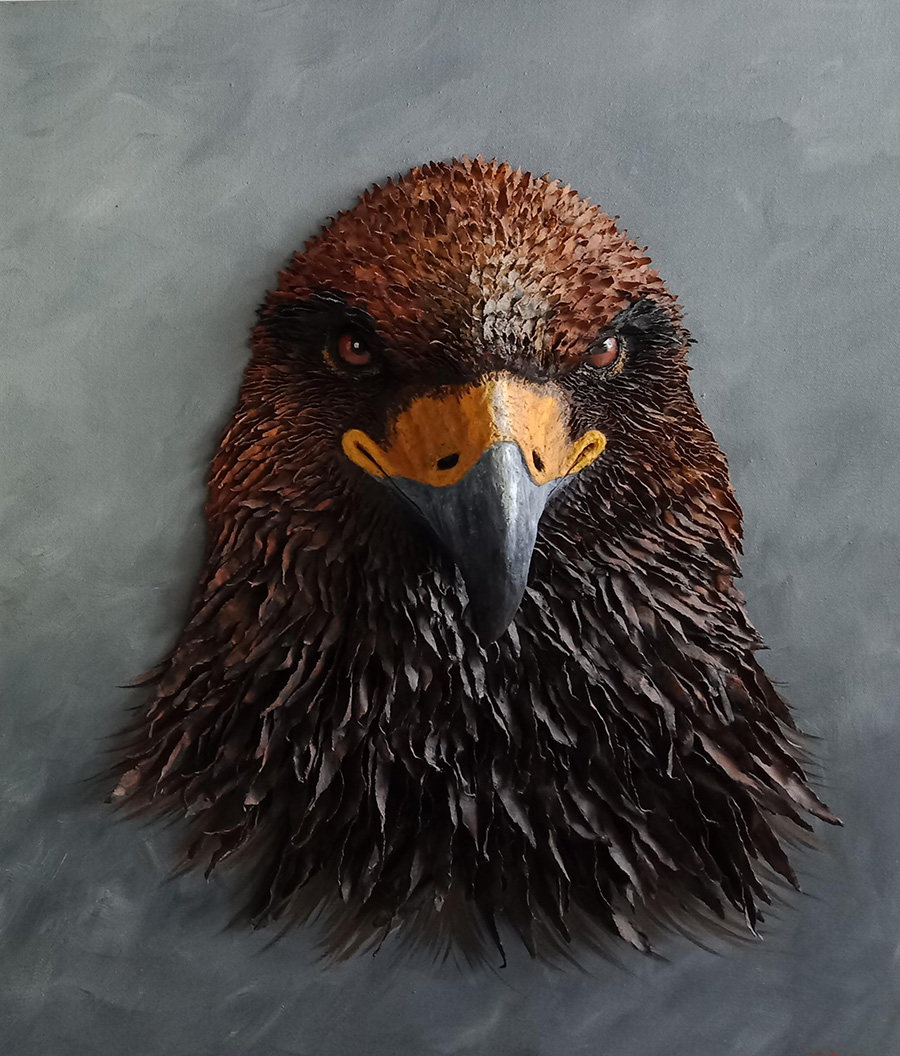 Artist Zhou Jianqian has created more than 40 oil paintings using old newspapers in Changsha, Central China's Hunan province, since 2013. His works mostly focus on wildlife and environmental themes.
Zhou's works are real and vivid. The use of newspapers as a medium gives his paintings more depth than those painted on a sheet of paper. Many of Zhou's works are inspired by documentary The End of the Wild, hosted by renowned basketball player and environmental activist Yao Ming.
"I hope to make more people aware of the importance of nature and ecological environment that we live in through this kind of art," Zhou said.