More are now eager to turn the page in the capital
By Du Juan | China Daily | Updated: 2018-11-16 07:21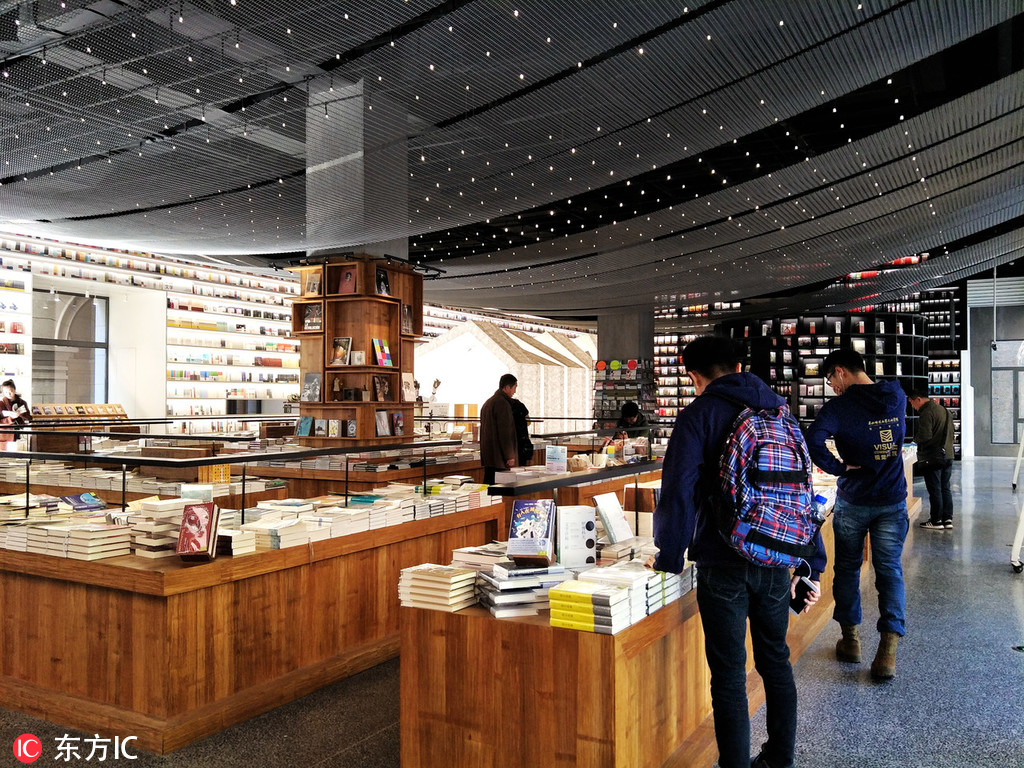 An increasing number of bookstores with a variety of services supported by the Beijing municipal government has attracted more readers back to physical books.
According to a survey covering residents ages from 7 to 70 in the 16 districts of the capital, interest in reading such books has grown.
From 2013 to last year, spending by Beijing residents on books rose from 85 yuan to 330 yuan ($12 to $48) annually per person on average.
In the past year, Chinese read 7.86 books per person on average, combining both physical and electronic ones, while those living in Beijing read 10.97 physical books, according to the survey, which was conducted by the municipal government, agencies and industry experts.
About 65 percent of Beijing residents bought books in bookstores last year, up by 3 percent year-on-year.
People in the capital read physical books for 21 minutes and digital books for 44 minutes a day on average, while nationwide they spend a total of 46 minutes a day reading both types.
The growing enthusiasm for reading in the city is closely related to the increasing variety of bookstores.
PageOne Bookstore in Dashilar, Xicheng district, has become a popular venue because of its helpful service and variety of activities related to reading.
Covering 3,000 square meters, the store has 35,000 Chinese-language books and 25,000 foreign-language ones. Cultural and creative products are displayed in different areas of the shop.
Liu Gang, the general manager, said: "Readers' demands have changed ... They don't just need books-it's important that we create a cultural place and an enjoyable atmosphere to attract them to reading."
The store boasts a writers' salon, games and night concerts, which have attracted many people. It is open round-the-clock and has invited customers to experience reading at night by providing tents and creating a comfortable area for them to share views on poems and literature.
Liu said the store is not just a book retailer. The games and lectures held there are also necessary to attract readers.
More niche reading areas are planned for Xicheng, such as public libraries and bookstores. For instance, the Honglou movie theater, which has not been used for years, will be transformed into a public library where people can bring their books for others to borrow.
The municipal government provided financial support to help 40 bookstores that had been running at a loss to realize a profit last year, while profits at 23 stores rose year-on-year.
The government also has been encouraging publishers and large bookstores to cooperate on providing innovative reading environments and facilities.