Unusual but true: Four-legged adventure buddy
In stories this week, we have Germany's first solar cycle path, a 13-year-old light display, a Brazilian breaking a world surfing record, a traveler and his four-legged adventure buddy and a real-life "Scuba-Doo".
All the interesting, odd anecdotes from around the world are here, in our news review.
Germany's first solar cycle path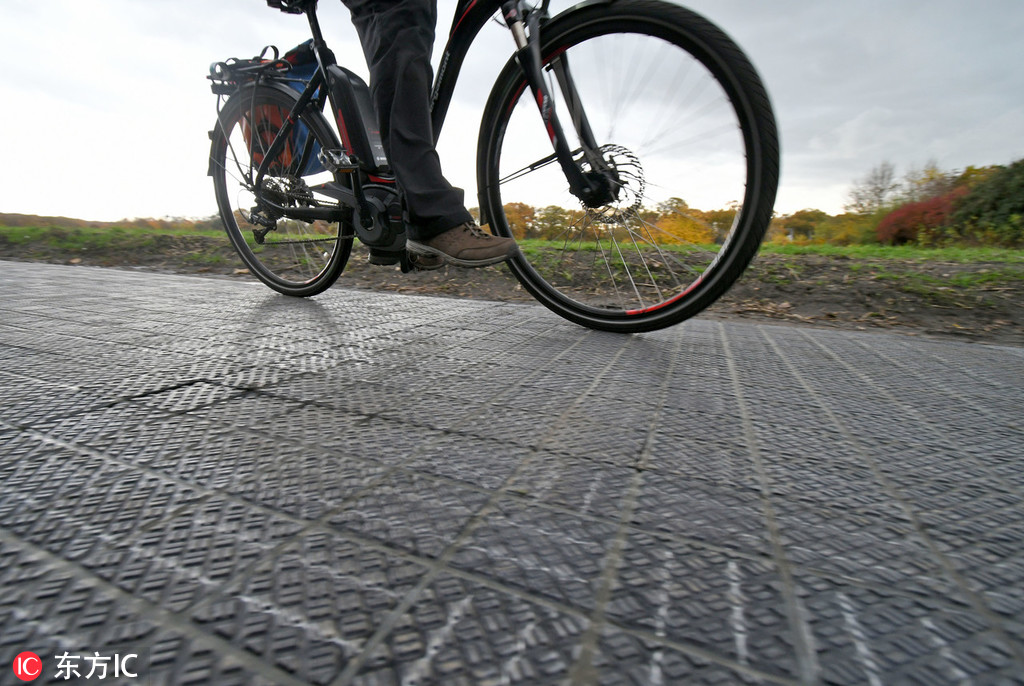 Germany's first solar cycle lane was opened in Eftstadt, Nordrhein-Westfalen on Nov 12.
The lane - about 90 meters in length and 2.5 meters in width - is covered with nearly 200-square-meter anti-slip photovoltaic modules, and annual power generation can reach 12 megawatt-hours.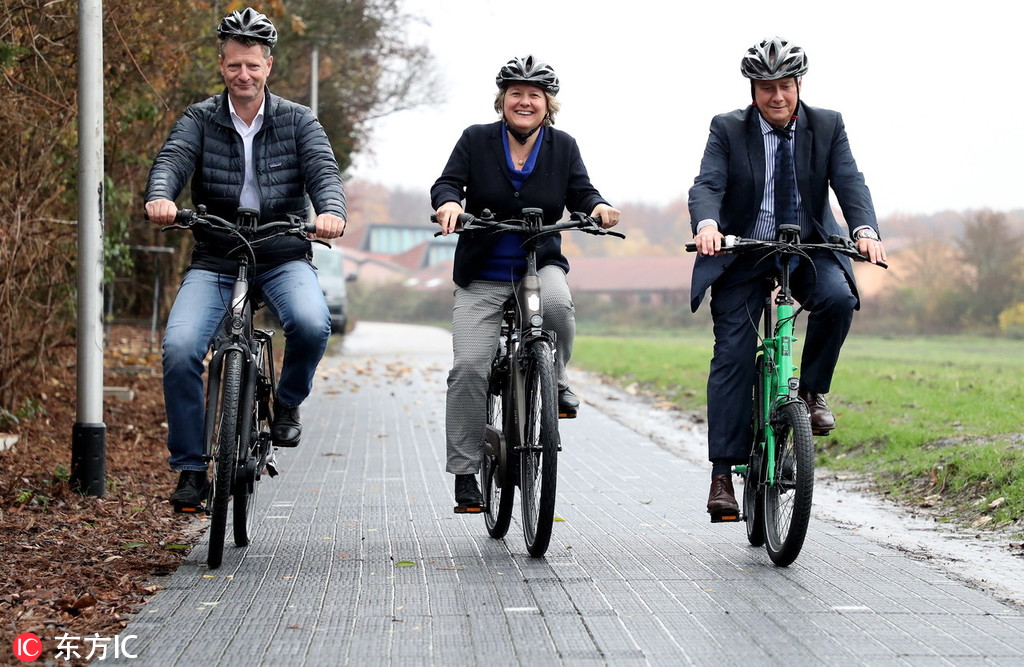 Lane design and construction were completed by a German start-up company named "Solmove".
German Environment Minister Svenja Schulze said at the lane's opening ceremony he hopes this lane can promote bicycles as a healthy and attractive option.