Sampaoli's China link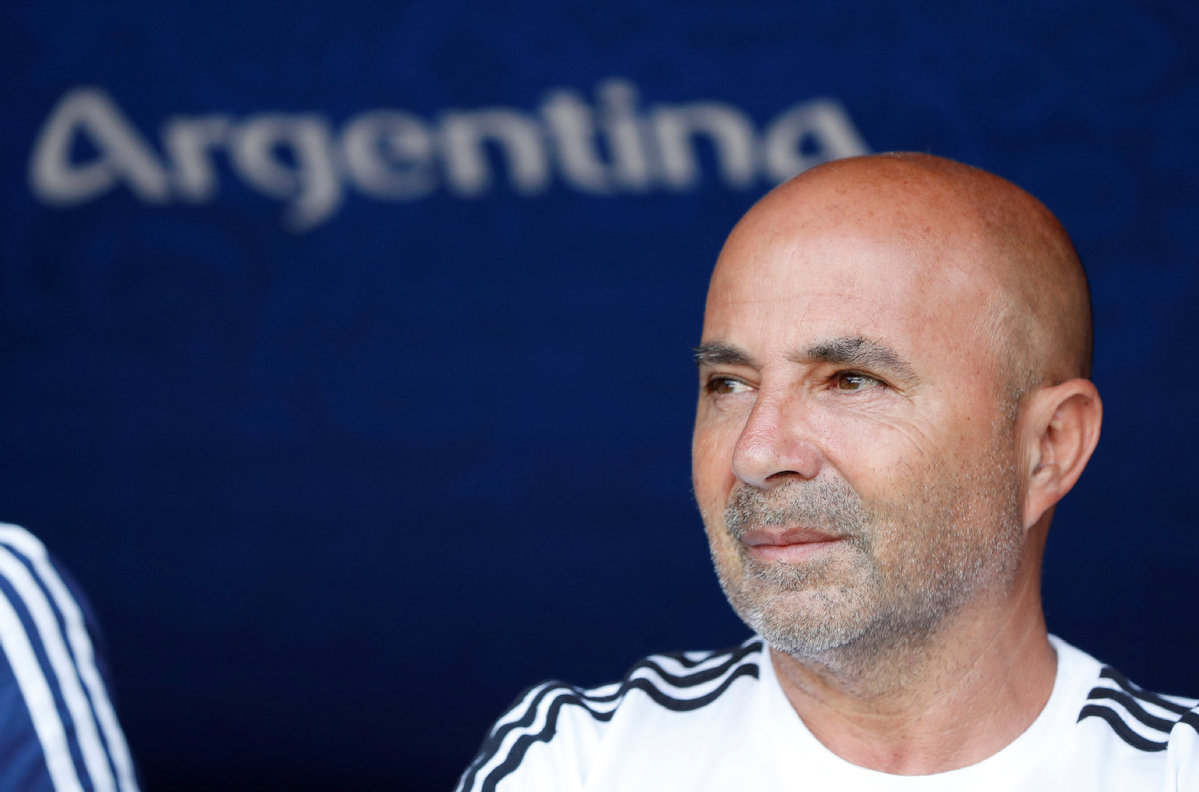 Ex-Argentina boss reportedly in talks to take over national team
The future of China's national team would appear to lie in the hands of Argentine Jorge Sampaoli, if reports in Chilean media can be believed.
Santiago-based tabloid La Cuarta on the weekend claimed Sampaoli, who left his role as Argentina coach following a disappointing World Cup campaign in July, is "one step away" from succeeding Italian Marcello Lippi as Team China's head coach.
Lippi last month confirmed he will not be renewing his contract, which expires early next year. The newspaper reported Sampaoli's representatives are already in talks with the Chinese Football Association.
The 58-year-old Sampaoli has been on the lookout for a new post after paying the price for Argentina's ignominious summer World Cup campaign in Russia, which saw the South American giant struggle to qualify from its group before crashing out to eventual winner France in the last 16.
He had initially being hailed as something of a savior, having been installed as coach in May 2017 when the team's qualifications hopes were hanging by a thread.
However, after performing a minor miracle to reach the finals, Sampaoli's inability to gel the squad's considerable talents and keep superstar Lionel Messi happy in Russia left the Argentine Football Association with little choice but to dispense with his services as fans and media called for his head.
Officially, the former Sevilla boss left the post "by mutual consent".
Sampaoli shot to prominence as coach of Chile, which he helmed to its first Copa America title in 2015 with the esteemed attacking talents of Alexis Sanchez, Arturo Vidal and Eduardo Vargas.
Qualifying China for the 2022 World Cup in Qatar would arguably trump his success with Chile.
La Cuarta's report claimed Sampaoli's salary will be in excess of $10 million. The CFA paid Lippi $20 million.
Chinese social media mainly greeted the news of Sampaoli's arrival positively, with one fan describing the anticipated appointment as a "birthday gift".
After the travails of world-beater Lippi, however, renowned sports TV anchor and commentator Han Qiaosheng cautioned against too much optimism.