Henan truck collision kills 9, injures 9
By Qi Xin in Zhengzhou, Henan | chinadaily.com.cn | Updated: 2018-11-20 09:21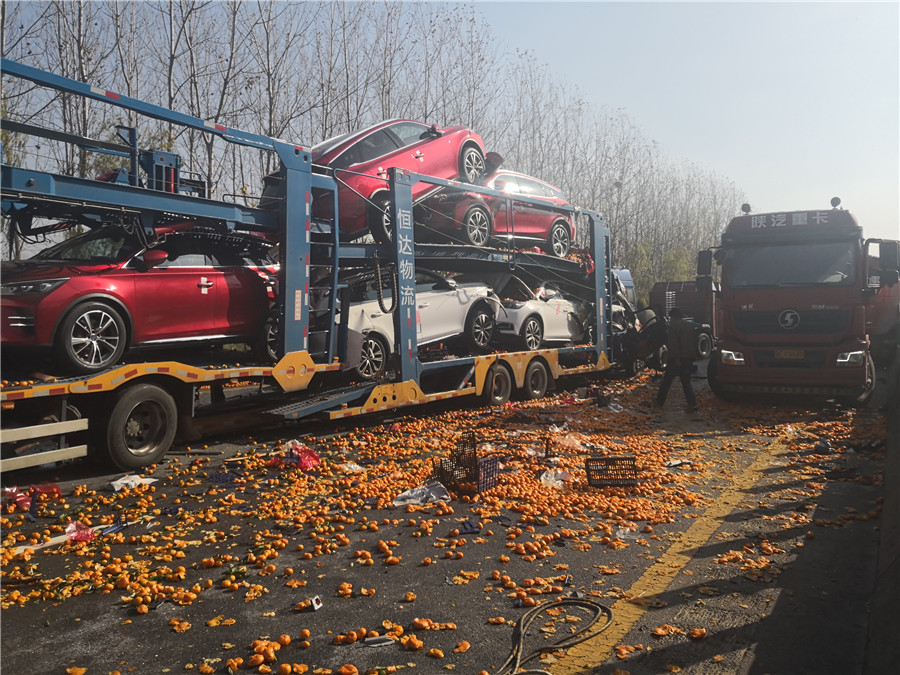 A 28-trucks pileup on Monday in central China's Henan province killed nine people and injured nine others, the local government said in a statement on Tuesday morning.
The accident happened near a toll station on an expressway in Pingyu county of the province's Zhumadian city. The injured people have been hospitalized and are in stable condition, according to the statement.
Sudden, thick fog was the main cause of the accidents, the government said.
The Henan provincial meteorological observatory issued an orange warning for fog last week. It predicted heavy fog in 10 regions including Zhengzhou, Kaifeng and Shangqiu, with visibility less than 200 meters and in some areas less than 50 meters.
Henan also shut down 31 expressways, including the Henan segment of the Daqing-Guangzhou expressway and Beijing-Hong Kong-Macao expressway.
The province's high-speed ban extended to buses, the transportation authorities said.