Outsiders, academy members to pick Nobel Literature winners
Updated: 2018-11-20 09:36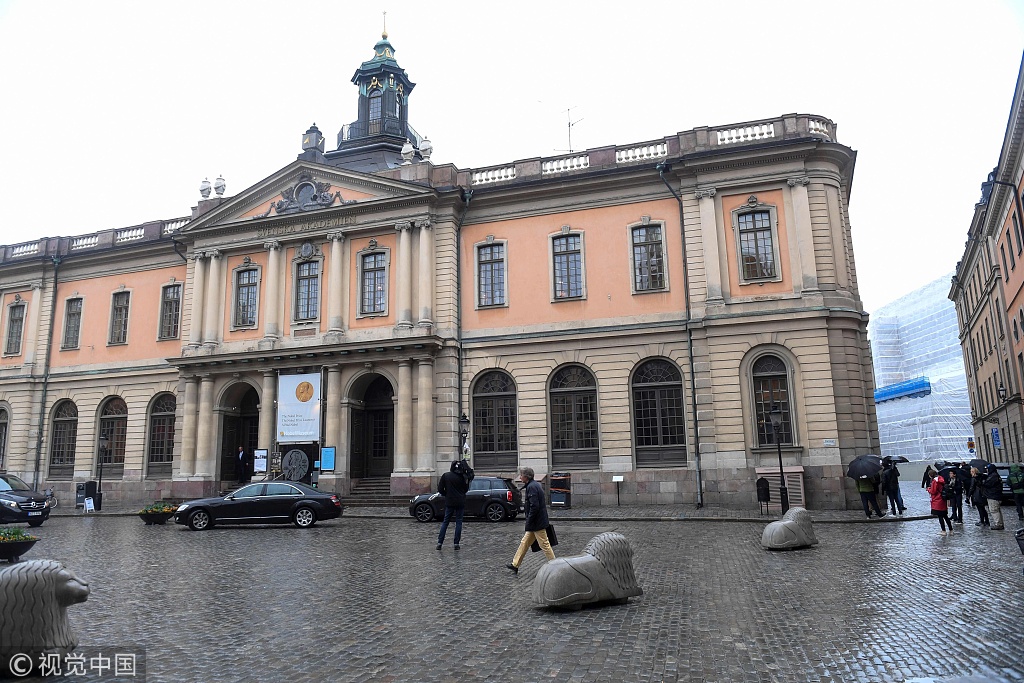 COPENHAGEN - Only half of those who choose the winners of next year's Nobel Prize in literature will be members of the scandal-rocked Swedish Academy that has always previously awarded the prize, the prestigious body said Monday.
Two authors, two critics and one translator - all Swedish - will join five members of the academy in picking the winners next year - including the 2019 and the delayed 2018 literature prizes - and in 2020.
The decision to build "a new Nobel committee" was taken "in consultation with the Nobel Foundation," Anders Olsson, the permanent secretary of the Swedish Academy, said in a statement.
"What I understand is we run through (the names of) the prize nominees and discuss it. But I do not know exactly how it will go. We'll see," Rebecka Karde, a literary critic and one of those selected, told Swedish broadcaster SVT before the announcement.
The Nobel Foundation earlier had warned the academy that if it doesn't resolve its tarnished image, it could be decided that another group would be a better host.
A year ago, 18 women came forward in a Swedish newspaper with abuse accusations against Jean-Claude Arnault, the husband of a then-member of the academy.