Policy boost for private sector
By Liu Yukun in Beijing and Hu Meidong in Fuzhou | China Daily | Updated: 2018-11-20 09:57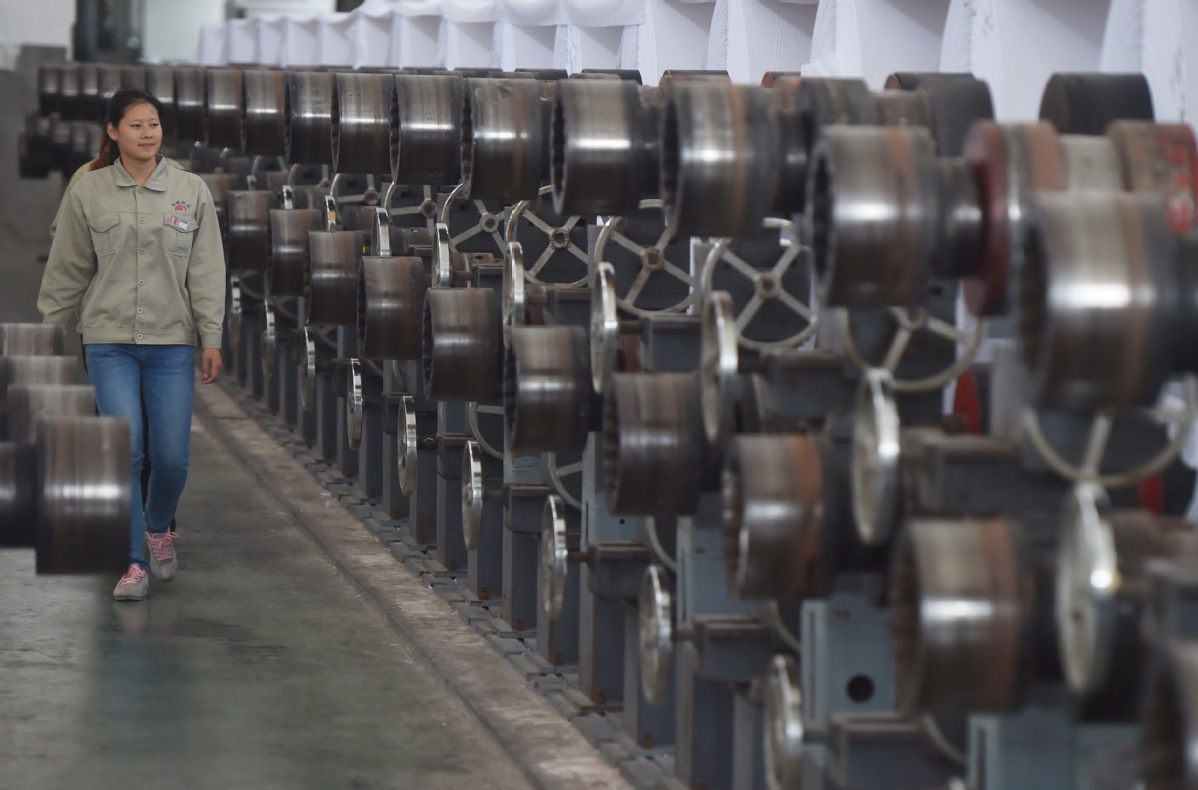 Ease of doing business, accessing finance are the key focuses for Fujian's development
East China's Fujian province is launching a series of measures to tackle financing difficulties and to improve the business environment for private companies, as part of the country's broader efforts to spur private business development, said Yu Weiguo, Party chief of Fujian.
The measures include setting up a 15 billion yuan ($2.16 billion) fund to offer financial aid to private companies, and a 2 billion yuan bond issuance for private companies whose pledged shares are liable to be cashed in.
Other measures include broadening direct investment channels, setting up funds helping small and medium-sized businesses to access financing, promoting new financing methods such as monetizing companies' intellectual property assets, and setting up a blacklist to prevent arrears.
"Going forward, we will make more efforts to tackle financing difficulties to better support private companies' development," said Yu.
He added private businesses have been an important part of Fujian's economic development.
In addition to broadened investment channels and an enhanced business environment, the province is also encouraging innovation to support the private economy's development.
"The production value of Fujian's private companies has exceeded two-thirds of the province's total. It has been a strong support to Fujian's economic growth and will continue to fuel its development," Yu said.
In 2017, the value added of Fujian's private economy reached 2.17 trillion yuan, accounting for 67.2 percent of the region's GDP.
Last year also saw private companies contributing over 70 percent of Fujian's tax revenue, and they created 82 percent of the province's jobs.
According to Yu, about 73 percent of Fujian's science and technology breakthroughs are coming from private companies, and over 95 percent of Fujian's high-tech companies are in the private sector.
"Fujian's private business development, however, also faces great challenges, such as lacking sufficient investment in research and development, and innovation," Yu said.
The remarks came after President Xi Jinping vowed in a recent symposium to unswervingly encourage, support and guide the development of the nonpublic sector, and to address the difficulty and high cost of financing for private firms.
Yu said that President Xi worked in Fujian for nearly 18 years, during which he raised the concept of "Jinjiang practice" after surveying the coastal city Jinjiang, which was characterized as the spirit of fighting to win and innovate.
According to Yu, Jinjiang practice also includes discussions of better relations between government and businesses. Fujian will continue to improve its current policy regarding government-business relations, he added.
Qu Wenzhou, professor of finance and economics at Xiamen University, said that President Xi's speech has reassured private companies about their significant contribution to China's economy, and has inspired them to continue to innovate and strive for high-quality development to increase their global competitiveness.
"China's private economy will see better development opportunities," Qu said.