Shanghai imposes fines for mixing garbage
chinadaily.com.cn | Updated: 2018-11-20 15:46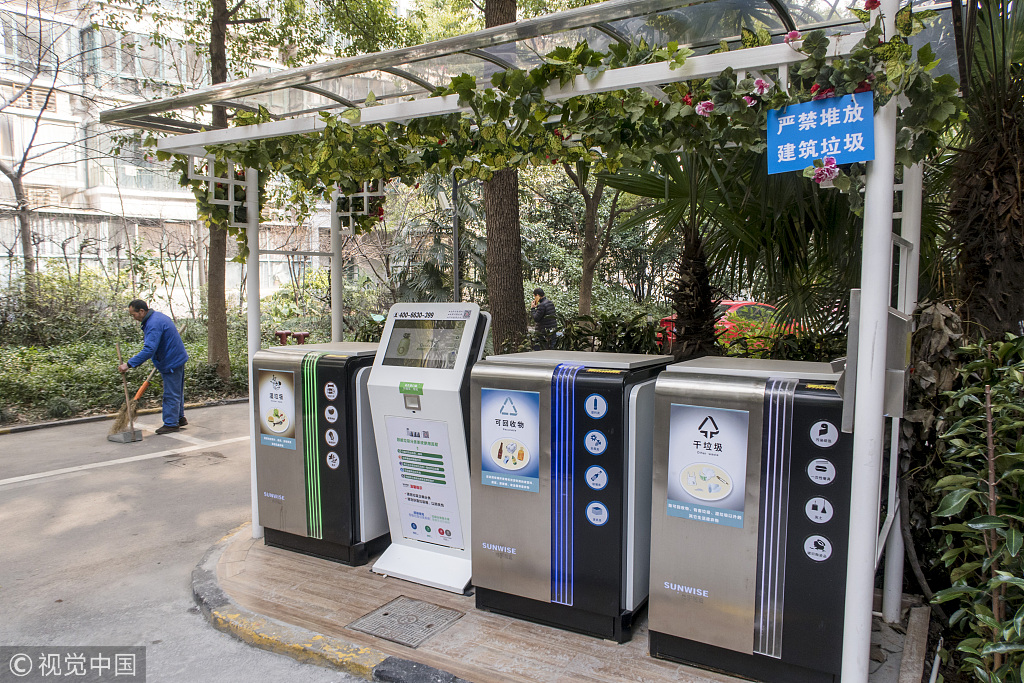 Individuals and working units in Shanghai that fail to sort their trash will be subject to fines of up to 200 yuan ($28.90) and 50,000 yuan respectively, according to a draft regulation regarding garbage classification, which was submitted to the city's legislative body for a second review on Tuesday.
The draft aims to regulate all processes related to garbage sorting, including dumping, collection, transportation and treatment. It retained the four categories of garbage classification — dry, wet, recyclable and harmful — which were specified in a plan released earlier by the Shanghai municipal government.
According to the draft, any individual or working unit shall be held responsible for the proper sorting and disposal of garbage they produce. Those who fail to follow the rules will be fined at 200 yuan maximum if the offender is an individual or between 5,000 yuan and 50,000 yuan for an offending working unit.
The draft regulation will be submitted for approval at the Shanghai Municipal People's Congress early next year.
In March, the Shanghai municipal government published an action plan to implement sorting household waste across the city, stating that every residential community in every district would be required to operate a trash sorting program by 2020.
Apart from measures to boost awareness of garbage classification, the draft also includes plans to strengthen supervision regarding this matter.