Shanghai promotes tourism via unique food culture in NYC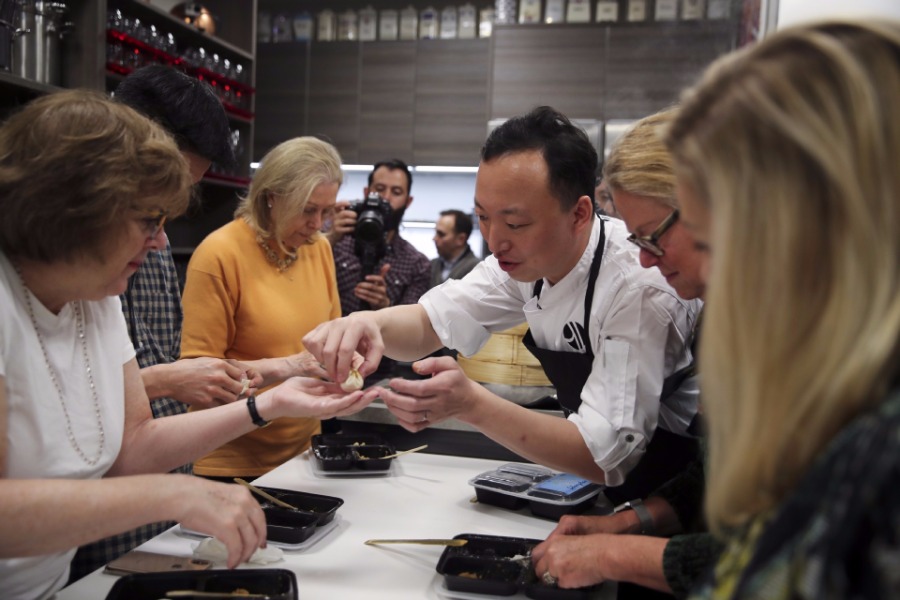 Shanghai Food Festival and Tourism Promotion kicked off in New York on Monday, aiming to attract more American tourists to Shanghai by introducing its unique and spectacular culinary culture.
Themed "Eat, Love, Shanghai," the three-day event is held at Macy's flagship store in New York City. It features a free taste of Shanghai's signature food including Xiaolongbao (or steamed soup dumplings), Qingtuan (green sticky rice balls) and savory mooncakes, as well as a hand-on experience of making the above food. A VR promotional video showcasing a panoramic view of the beauty of Shanghai is also offered.
Ira Slutzky, 78, a New York resident and ardent fan of Chinese food, was animated when making his first Xiaolongbao at the culinary class.
"It's quite difficult for me to fold the dough into proper shape. But as a first try, I am satisfied with it," Slutzky told Xinhua, adding that he plans to travel to Shanghai and taste authentic local food there.