VisitBritain hopes Tencent game will help lure visitors from China
By Wang Mingjie in London | China Daily UK | Updated: 2018-11-21 00:12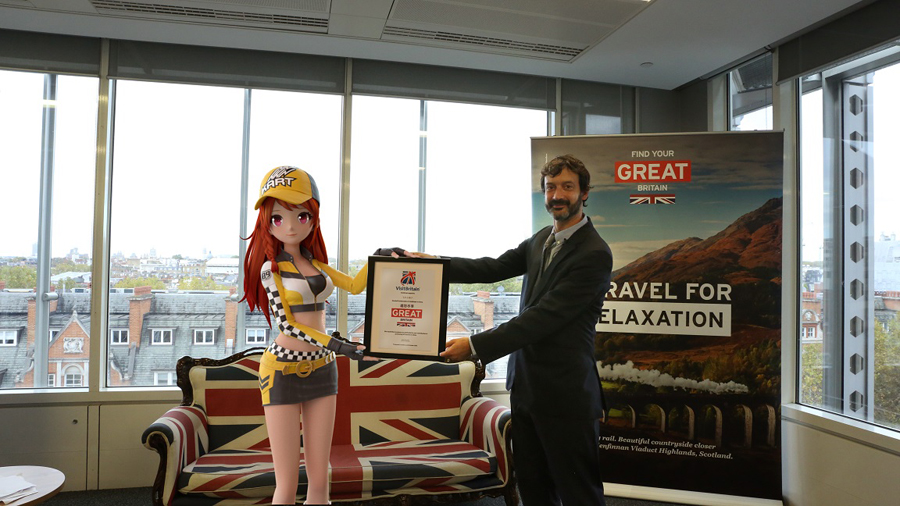 Chinese tech giant Tencent has teamed with the United Kingdom's national tourism agency, VisitBritain, to create a new 3D racing game called QQ Speed that it hopes will inspire more Chinese people to book a trip to Britain.
Online gamers in China can now tour Britain virtually thanks to the game, on two new tracks, exploring 'British Castles', which is themed around Windsor Castle, and 'North Sea Fishery' which is based on Britain's seaside villages.
QQ Speed's main virtual character, 'Little Mandarin' Xiao Juzi, has also been appointed as a VisitBritain goodwill ambassador for the Chinese market.
Patricia Yates, VisitBritain director, said: "China is the world's most valuable outbound market and we want Britain to be the destination of choice for Chinese travelers. Our collaboration with Tencent's QQ Speed is a great opportunity to tap into a new audience of millions in China, inspiring visitors to book a trip right now to explore more of our nations and regions."
Liu Xinglun, Tencent Interactive Entertainment Group's marketing director, said: "The collaboration with VisitBritain and QQ Speed is an affirmation of its influence among young adults. As the most popular racing game both on PC and mobile in China, we hope to help more people understand and learn about different cultures through gaming."
As one of China's top three internet companies, alongside Alibaba and Baidu, Tencent is a pioneer in China's digital economy. It is most widely known as the parent company of WeChat, which is like a combination of WhatsApp and Facebook.
Visitors from China spent a record 694 million pounds ($889 million) in the UK in 2017, up 35 percent on the previous year.
The average Chinese national spent 2,059 pounds during a visit, more than three times the all-market average.
For every 22 visits from China, one job is created in Britain's tourism industry. VisitBritain has ambitions to increase spending from Chinese visitors, to 1 billion pounds annually by 2020.