Tech rout erases US market's gain for year
Updated: 2018-11-21 05:20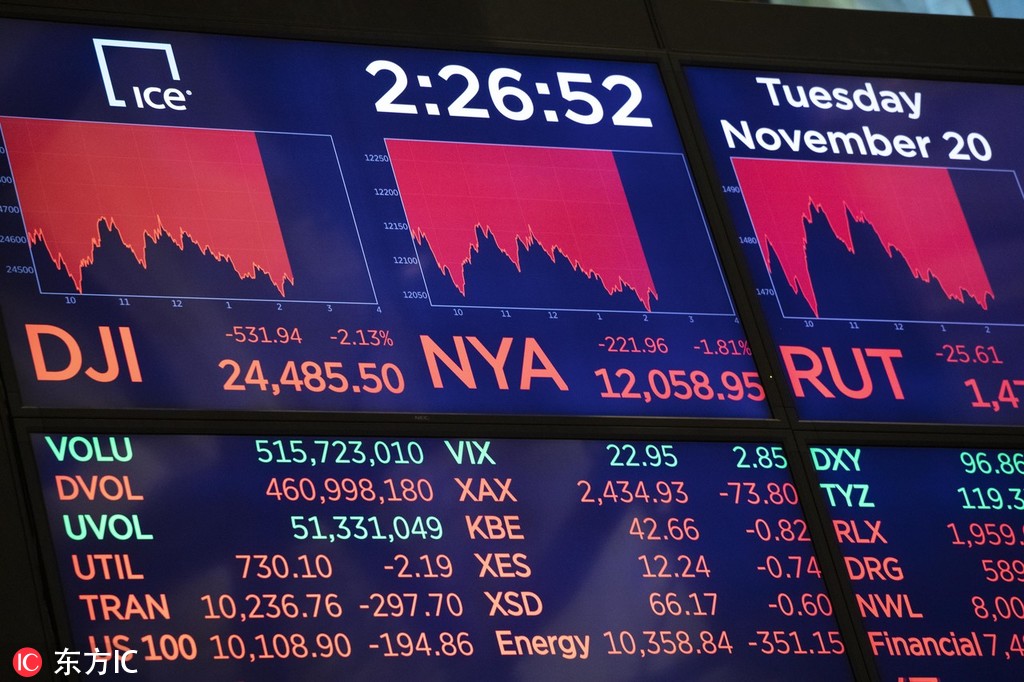 NEW YORK — US Stocks are closing sharply lower, erasing the market's gains for the year, as losses for big technology companies like Apple mount.
Apple sank 4.8 percent Tuesday.
Retailers also fell sharply. Target plunged 10.5 percent after reporting weak results. Victoria's Secret parent company L Brands fell 17.7 percent.
Energy companies slumped as the price of oil sank 6.6 percent. Devon Energy lost 7.4 percent.
The S&P 500 fell 48 points, or 1.8 percent, to 2,641. The benchmark index is 9.9 percent below its September peak.
The Dow Jones Industrial Average lost 551 points, or 2.2 percent, to 24,465. It was down 648 earlier.
The Nasdaq lost 119 points, or 1.7 percent, to 6,908.
The selling was widespread. Five stocks fell for every one that rose on the New York Stock Exchange.
AP