Netflix star Millie Bobby Brown, 14, named youngest-ever UNICEF envoy
Updated: 2018-11-21 09:49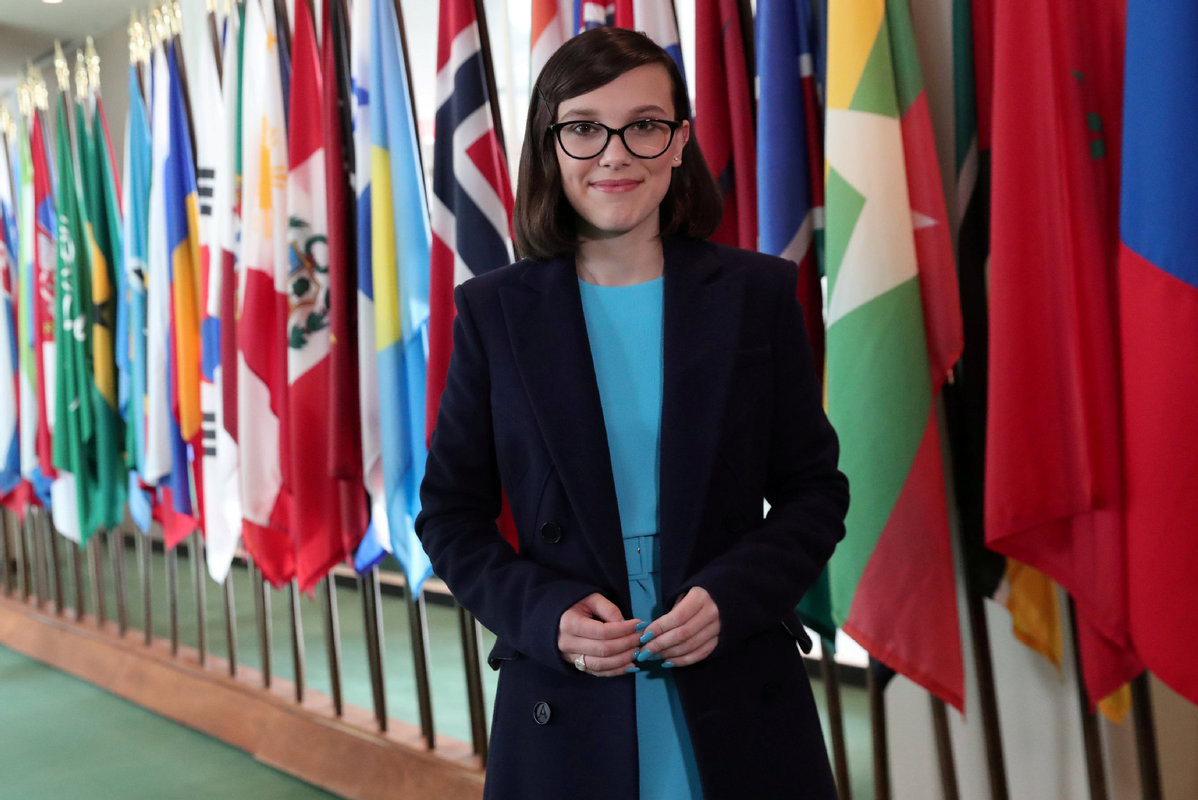 UNITED NATIONS - The United Nations children's agency UNICEF appointed Millie Bobby Brown, the star of hit Netflix series "Stranger Things", as its youngest ever goodwill ambassador on Tuesday and the 14-year-old had a message for world leaders: "Listen to us."
"I want to raise issues about education and violence and ending bullying and ... making sure children have a safe environment and clean water," Brown told Reuters at the United Nations. "But I'm still learning what I feel passionate about."
Emmy-nominated Brown, who plays a girl with special powers who tries to help rescue a missing boy in "Stranger Things", has spoken out in the past against bullying and last year deleted her Twitter account after a slew of hate-filled comments.
Her appointment as a UNICEF goodwill ambassador marked World Children's Day and comes after Brown co-hosted UNICEF's 70th anniversary celebrations in New York in 2016, interviewing David Beckham on stage.
When asked if she had a message for world leaders, Brown told Reuters: "Listen to us. Youth is very powerful."