Film on pilot's heroic story to begin shooting
By Tan Yingzi and Deng Rui in Chongqing | chinadaily.com.cn | Updated: 2018-11-21 15:28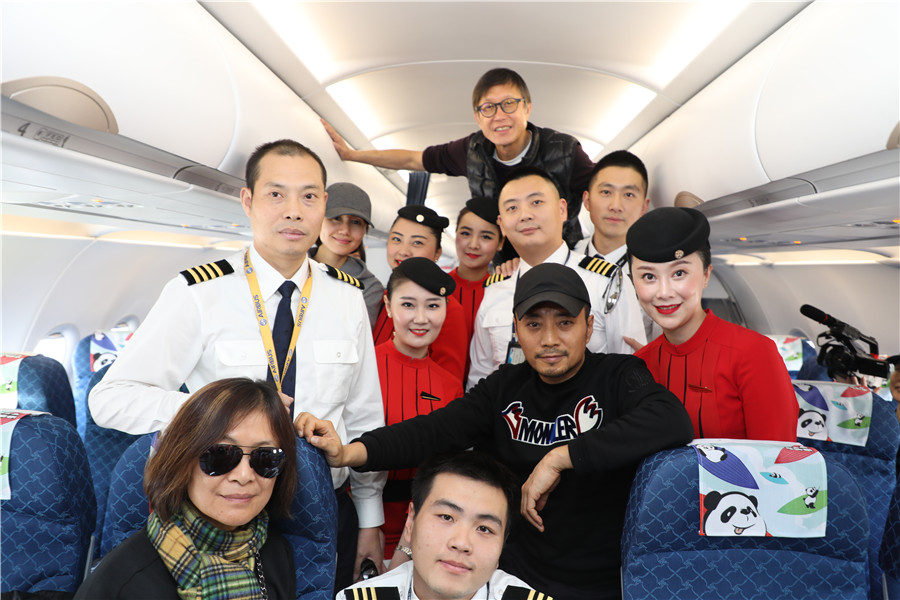 The heroic deeds of Liu Chuanjian, a Chinese pilot who was applauded after successfully handing an emergency landing, will hit screens in China.
Popular actor Zhang Hanyu will feature in the movie to be directed by Liu Weiqiang. The film will see start shooting in January and is expected to hit screens within 2019.
Liu Chunjian, 46, is a Sichuan Airlines pilot. He landed an Airbus A319 plane safely after the cockpit window broke at 32,000 feet above the ground en route from Chongqing to Lhasa, Tibet, on May 14. His professional and calm handling saved all the 128 people on board, including 9 crew members.
He was dubbed "hero captain of China's civil aviation" and was awarded five million yuan ($730,000).
He returned to work recently after recovering from the incident.